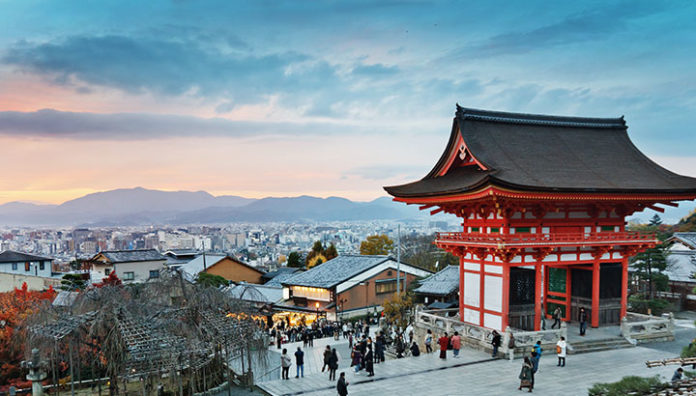 Kyoto is a tourism city and becomes one of best destinations in Japan. Kyoto has keeps a great ancient Japanese history that always visited by many visitors all year round. However, this place is always loaded with tourists during spring and autumn.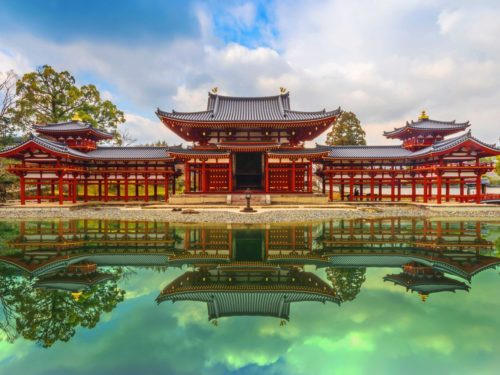 Kyoto has many places of interests and some specific places that great to be visited in particular season. At least there are 4 places that can be visited in Kyoto regardless the season. Those places will remain beautiful whenever you go there.
Kiyomizu-dera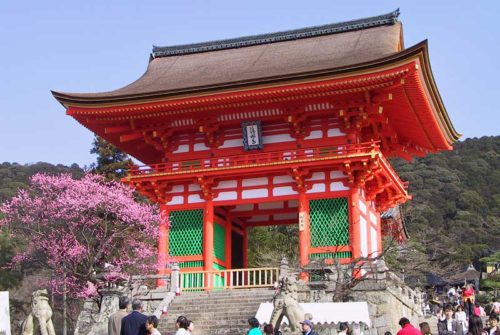 Kiyomizu-dera is a Buddha temple that stands on pillars at Higashiyama Hills. The best time to visit Kiyomizu-dera is during the spring when Sakura flowers blossoms.
Kinkaku-ji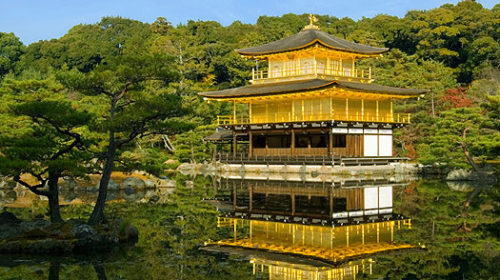 Kinkaku-ji is a golden temple. The wall of Kinkaku-ji temple is covered by pure gold. The panorama around the Kinkaku-ji temple is very wonderful, each season it has different view. Kinkaku-ji is a must visited place when you are in Kyoto.
Fushimi Inari Taisha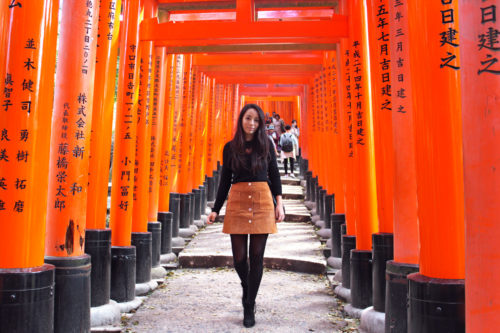 Another popular temple in Kyoto is Fushimi Inari Taisha. Fushimi Inari Taisha is popular with torii rows with red color or orange.
Nijo-jo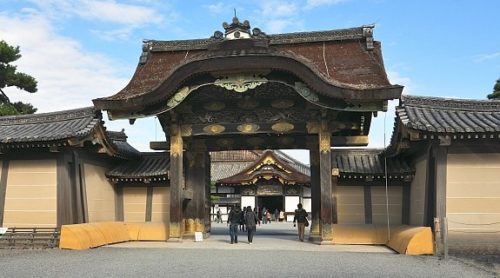 Nijo-jo is a castle area. It was the place for Shogun. Nothing special at Nijo-jo except if you visit the area when Sakura blossoming. Nijo-jo has varied types of Sakura Flowers.
In addition, this place is also popular for momiji. During autumn, momiji leafs turn to red and yellow. The view will be totally different. The Japanese call it Momiji Gari or Momiji hunting.
The best place for momiji gari are:
Eikan-do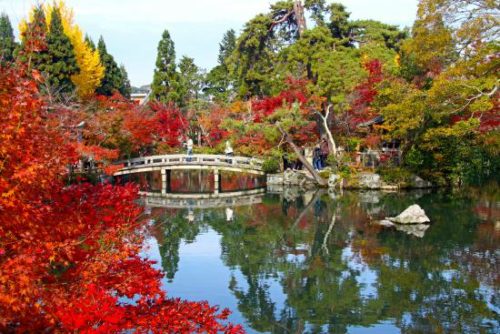 Eikan-do or Eikan-do Zenrin-ji is a temple as well as a school for monks. The place is closed for tourists except during autumn for those who want to enjoy the stunning vista and to have a closer look of momiji.
Arashiyama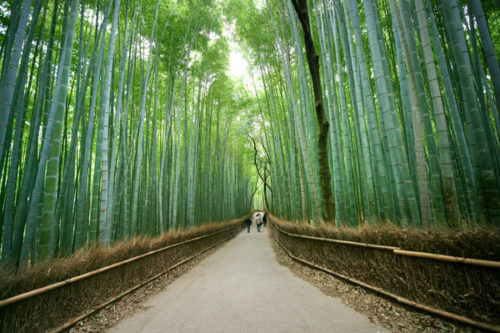 Arashiyama is located at the mountains area, west of Kyoto. The place is very popular for tourist during autumn to see momiji or during spring to enjoy Sakura flowers. The most visited area in Arashiyama is beside the Katsura river where visitors can enjoy many momiji trees and Sakura flowers in addition the Togetsukyo bridge that cross Katsura river.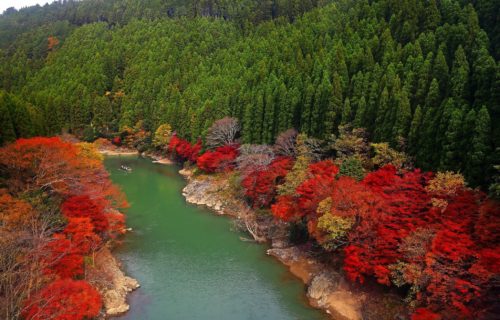 Other interesting places to visit in Arashiyama is Sagano Shinrin (bamboo forest), Tenryuu-ji temple and Iwatayama Monkey Park.
Daigo-ji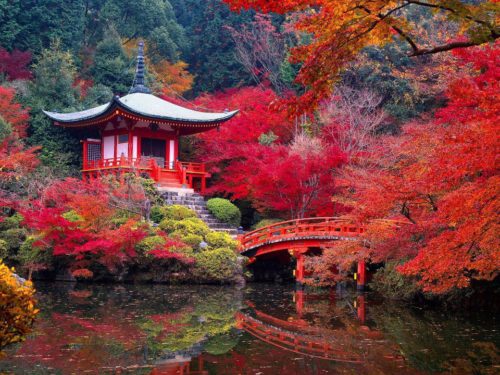 Daigo-ji is a Buddha temple which also a favorite place for visitors during autumn. During momiji time, visitors mostly visit Benten pool. Benten pool is very stunning place where visitor can see Benten-do pavilion and red bridge which wonderfully match with the color of momiji leafs.