Fiji is an archipelagic state containing 300 islands. Often called the Pearl of Pacific, it has everything to excite travelers. Its white sandy beaches and clear turquoise water is enticing to any beach lover. And thrill seekers can explore the dynamic coral landscape under the water. History enthusiasts can see a civilization of about 3,700 years on this volcanic island. It is an ideal island destination for the travelers of all kind. It is also infamous for romantic honeymoons and destination weddings.
With its alluring beaches and exciting marine life, Fiji has become one of the best tourist destinations in the South Pacific. The best time to visit this country is between May and October when there is less rainfall and milder temperatures.
The islands are the main attractions of Fiji. There are some exotic island resorts in this country where travelers can enjoy plenty of activities. The most famous islands are – Viti Levu, Taveuni, Yasawa, and Mamanuca.
Nadi international airport in Viti Levu Island is the main gateway to Fiji. Many international flights arrive here from almost all over the world.
Here are some of the popular sights in Fiji:
Suva
Fiji's capital Suva is a two and half hour drive from Nadi international airport. Stroll the streets in the town filled with colonial architecture, shop in the markets or simply hang out with locals by the harbor in this Fijian heritage city. This multicultural city has everything that is expected of a large city – upscale shopping malls, restaurants, entertainment centers and lively nightlife. The city also boasts many attractions like museums, parks, and colonial architecture.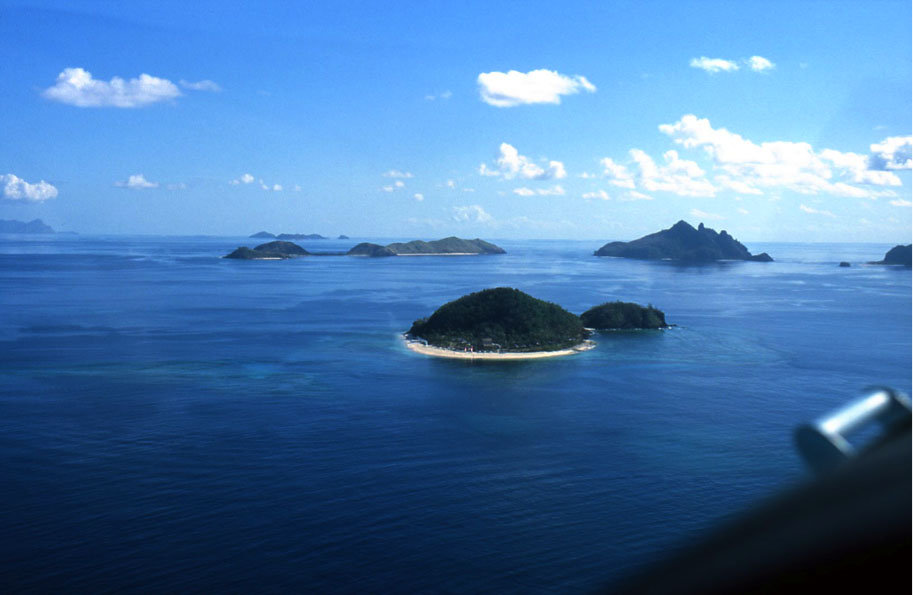 Mamanuca Islands
This Island is located within a short boat ride from Nadi airport. It is the most popular group of islands in Fiji. The island offers awe inspiring natural beauty with countless beach activities. It features some of the most stunning beaches in Fiji.
You can enjoy parasailing, dolphin watching, scuba diving, wind surfing and many more activities on and under the water.
The island has several accommodation options with different ranges to match any traveler's budget.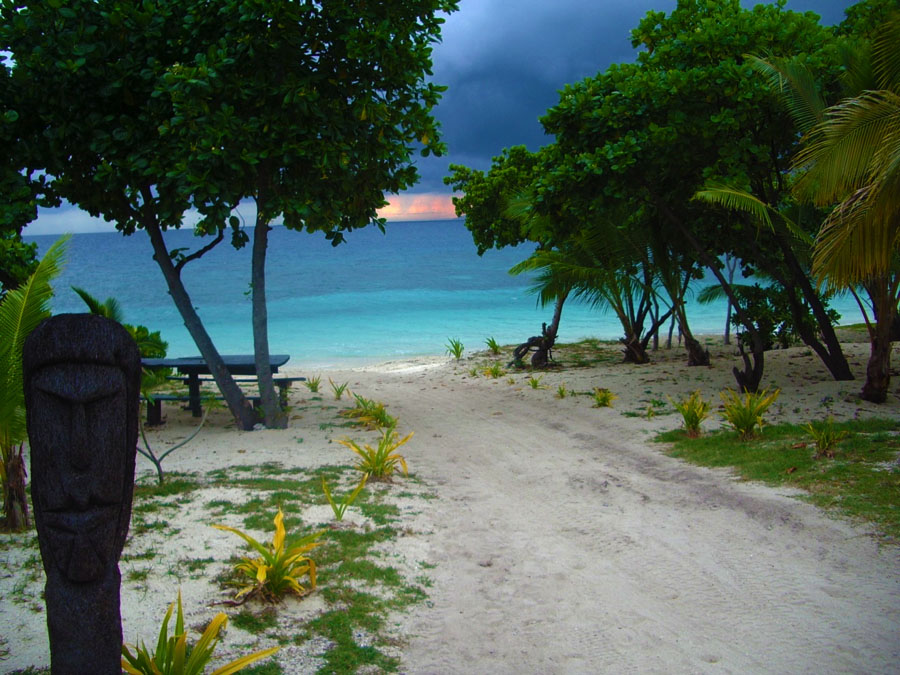 Garden of the sleeping giant
Explore varieties of orchids and flowers in the Garden of the Sleeping Giant in Nadi. It is a beautiful oasis of ancient trees and orchids of different kinds. It was once a private property of the late American actor Raymond Burr. Now it is open to the public which is an excellent place to spend a day with nature. You will be greeted by the staffs when you enter the garden. They will give you a brief about the garden with a little history of how this mountain valley transformed into a land of nature as today.