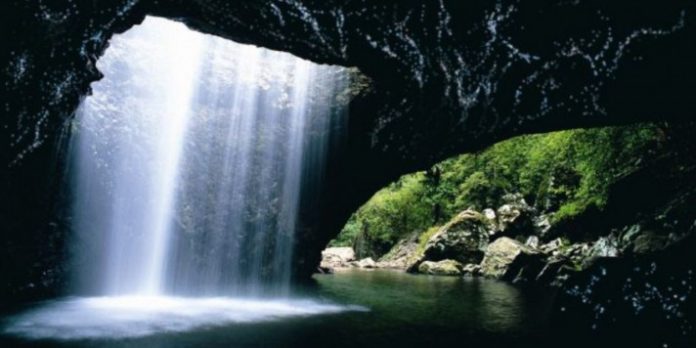 The name is weird, Glow Worm Cave. It is located in Waitomo, New Zealand and becomes favorite destination. The place is glowing which is caused by some arachnocampa luminosa worms and its waste.
Yearly, many visitors from any part of the world comes to the cave to witness the natural beauty of this place. Waitomo is located in Waikato area and it has been formed since more than 30 million years ago.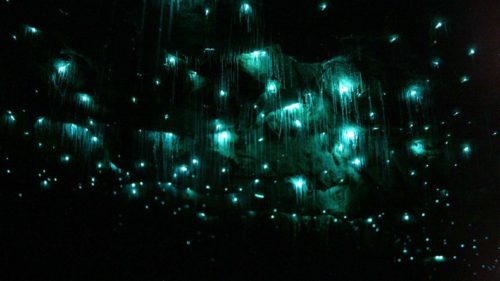 To reach this area, you will take about 2 hour trip if you depart from Auckland and 1 hour from Hamilton.
Most of people think that the glowing light is coming from the worms but it is not true. The light actually doesn't come from the worms like they think but it comes from larvae. Once you are inside the glow worm cave, you will feel that you are under the sky that full of stars. It is so bright and beautiful.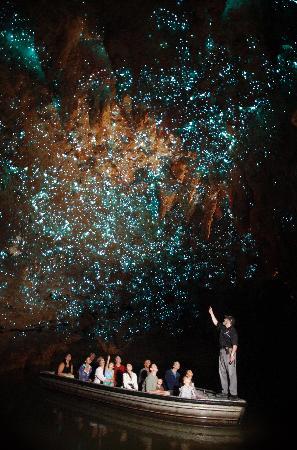 If you visit the glow worm cave with your tour guide, you will get detail information about the glowing worms while enjoying the surrounding. From there, usually the tour will be continued to see two small waterfalls. However, to reach the waterfall is not easy and need extra effort as you must crawl through some holes.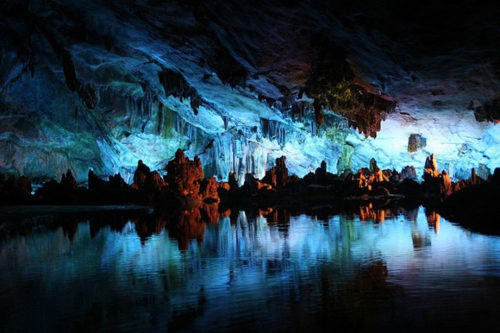 It is really challenging for those who like an adventurous holiday as you will get while crawling on some tunnels inside this place. You will pass the small river and the water it reach till your chest. While crawling, you can enjoy the view of the cave which is like numbers of stars above you.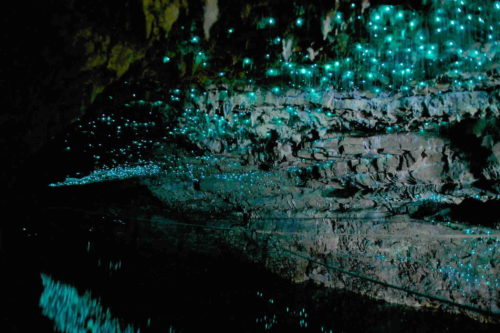 The most challenging part is when you reach the second waterfall of cave. Once you are on the waterfall surface, you have to jump to the water. The second waterfall is bit taller than the first one. However, for those who have a brave heart, they will feel like they jump in Niagara Falls.
Another activity you can do in Waitomo Cave or Glow Warm Cave is rafting. This type of holiday is only for you who like adventures and challenges. It is not suitable for family for sure.