Our planet is fascinating, but our sky doesn't seem to get enough attention. The sky is a wonder that we are still trying to figure out. There are nights where we gaze out in the distance to be surrounded by stars, and other nights where all we see is pure darkness for miles. It can be difficult to find the perfect spot to take in the beauty of the stars. One of the best things this Earth has to offer is the ability for us to stargaze. What better way to look at the stars than camping in an idyllic setting?
Luckily, in Spain, there are spaces that are completely free of that light and sound pollution produced by the big cities. These spaces offer true earthly paradises in which everyone should camp on some occasion. You can spend a night there with your only company being, the peace of nature and the brightness of the Moon and the stars.
Are you wanting to know which places are the best camping sites in Spain? The time has come for you to take out your exploratory vein and enjoy our surroundings and all that Mother Nature has given us. Here you go!
Island of Ons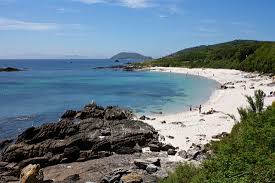 The Island of Ons is one of the most beautiful enclaves of our country. Located at the entrance of the Ría de Pontevedra, in Galicia, this place is a true wonder in which you will only find nature, nature and more nature. It is a perfect place to camp, especially if you are looking for absolute peace and the chance to take in the night sky in its maximum splendor. Of course, you have to keep an eye on the weather because sometimes it can get really cold.
Caleao (Asturias)

If Galicia is one of the most spectacular areas of Spain, the neighboring Asturias is not far behind. Among all its paradisiacal points, we are left with the area of ​​Caleao. Nature is so spectacular here that it will leave you completely speechless. Again, the success of your camping trip will also depend on the weather.
Vall de Boí (Catalonia)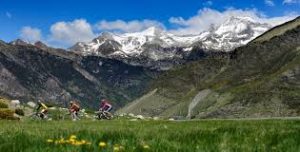 This set of valleys, located in the Catalan province of Lleida, is one of the most ideal enclaves in Spain to enjoy camping. Its landscapes are breathtaking and the peace that will overcome your body can be truly mesmerizing. You might enjoy being away from 'civilization' because you can enjoy a really beautiful starry sky.
Sierra de Guadarrama (Madrid)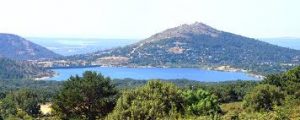 If you live in Madrid, it is very possible that you may feel completely saturated and need to disconnect, but you may not have enough time to move out of the community for a rural getaway. Do not worry, a few minutes away you have the wonderful Sierra de Guadarrama. Here you will enjoy a side of Madrid that many are unaware of- nature in its purest form.
Altiplano de Granada (Andalusia)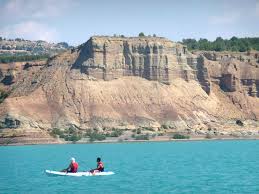 The South of Spain also has perfect places where nature is full of surprises that can cause you to fall in love. Especially in the Negratín area, camping is a unique experience. The unique landscapes and unbeatable tranquility will transport you directly to another world. Also, perfect for a family get away.