We all know that Barcelona nightclubs are expensive, especially when drinking. Going once a year won't hurt, and that is why we are going to recommend the best ones. In Barcelona, there are a few clubs that are a must visit. At these places, you will be able to dance and listen to different types of music, from pachangueo to electronic, and rock and roll. In this article, we will go over the best clubs in Barcelona, so you can decide which one best suits your musical tastes.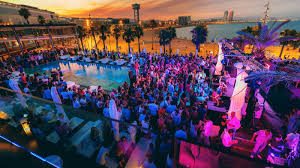 For Those Who are up to Date
Almost all Barcelonians will agree that one of the best clubs is the Bikini Room. It is a club that will make you feel like you fit in rather than stand out, especially if you are a bit older. This club only allows those to enter that are 24 and older. Many celebrities frequent this club because it has so much to offer.
What kind of music will you hear? Most weekends the DJ Juanma Bastida plays R&B, but there are sometimes live concerts of many different genres. It isn't uncommon to show up and realize that there are themed parties going on or many games to partake in. You will find this club in Les Corts, specifically in Avenida Diagonal 547, in l'Illa Diagonal.
If you are wanting a more exclusive night club you still have to go to the CDLC. This club is very unique because not only does it mix the oriental with the Mediterranean, but it's also a restaurant-disco specializing in cocktails. It is on the Paseo Marítimo number 32.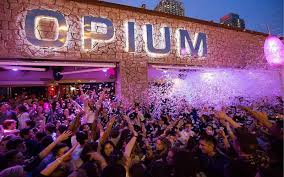 Another disco that is in this line is Opium. After having dinner at the restaurant, you will enjoy the best electronic music with the sea in the background. It is located on the Paseo Marítimo of Barceloneta 34. Remember, that it is very exclusive. It isn't uncommon to rub shoulders with celebrities. It has great Asian food to offer, and it is next to the sea. It is also fairly well known for the after parties that it organizes.
There is also the Pacha, another iconic stop for the party and nightlife. There is a special party on Thursdays and Saturdays. Pacha is on the Paseo Marítimo de la Barceloneta, 38.
As you can see, they are all next to each other. This means that you can check them all out for yourself and then choose which one has the best atmosphere.
For the Alternatives
In the Plaza Real, there is the Jamboree Jazz and the Sidecar. The first one is a temple for jazz fans, as its name suggests, and the second one has a very peculiar style. The Sidecar is edgy with rock and roll music and a lot of guitar.

Close by, in Poblenou, you will find one of the most famous nightclubs that also hosts rock concerts apart from electronic sessions: La Razzmatazz. It is located at 88 Pamplona Street.
Let's  not forget the Sala Apolo, which, organizes brutal parties every day (its nasty Monday's are famous). It hosts rock concerts but above all electronic sessions and parties to remember.
Finally, we have La Terrrazza, which was the first outdoor house club . It is so successful that after eighteen years it is still a place of reference. It is located within the premises of the Spanish Poble.