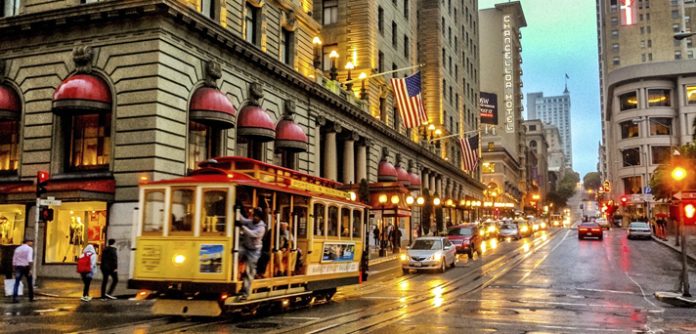 San Francisco, or officially known as the City and County of San Francisco, is the center of Northern California which holds cultural, commercial, and financial aspects of the state. This placecovers a land area of about 46.9 square miles with the density of about 18. 187 people per square mile, pronouncing it as the most densely area in the state of California and the second-most densely populated city in America after Los Angeles.
It was founded in the 29th of June, 1776 when Spanish colonists erected a military base called Presidio of San Francisco at the Golden Gate. In 1849, the widely known California Gold Rush made the newly established San Francisco as the largest area on the west coast by bringing rapid population growth to the city. In 1856, this area became official consolidated city-county.
In 1906, massive earthquake and fire destroyed three-quarter of the city. Fortunately, City councils didn't face much hardship in rebuilding the demolished part of the city. Nine years after the natural disaster, San Francisco was chosen to host Panama-Pacific International Exposition.
San Francisco also became an important location in World War II. The area was used as the port of embarkation for service members shipping out to the Pacific Theater. After the war, due to returning servicemen, immigration, liberal factors, and the rise of "hippie" culture, this is cemented as the center of liberalism in United States of America.
San Francisco is also a well-known tourist destination in America. Renowned for its not-too-hot summer, fog, hills, architecture, and landmarks such as the Golden Gate Bridge, cable cars, Alcatraz Federal Penitentiary, and its huge Chinatown district.
This is also known as the headquarter of five biggest banking institutions and several other major companies such as Levi Strauss & Co, The Gap Inc, Salesforce.com, Dropbox, Twitter, Uber, Mozilla, and so on.
This place has other nicknames which are popular among foreign and domestic tourists alike. Those names are so unique you probably will burst in laugh. Some examples of those names are "The City by the Bay", "Fog City", "San Fran", and "Frisco", as well as antiquated ones like "The City that Knows How," "Baghdad by the Bay," and "The Paris of the West."