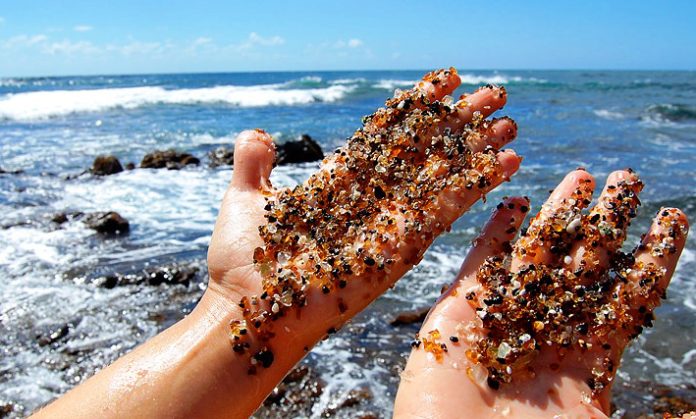 Have you heard Glass Beach? It is located in California, the place that will give you the unforgettable experience in your life. This place has glasses instead of sand. If you think that the "sand" is a human made, maybe you are right but not totally true.
It was in the beginning of 20th century, the Beach was not so beautiful like now. The beach was very dirty compared to other beaches in general. Because of the condition, people use the place for trash disposal like plates, glasses and even wreckage cars.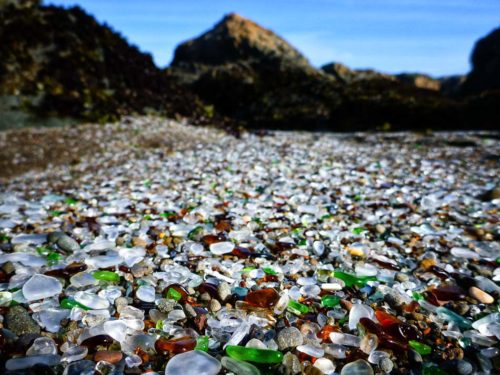 In 1967 the Mayor has decided to prohibit everyone to throw trashes on Glass Beach. The location is closed and by time the trashes has been processed naturally by the waves. Now, the remaining is tens of colorful glass flakes with soft texture. The trashes become treasure; this is what you are going to see in Glass Beaches Fort Bragg California.
The natural process has been happening since hundreds years ago. The beach was very dirty but the nature says different. This place is very beautiful in daylight. The glass sand is very shiny by the sunlight reflections. Don't go to this place with bare foot as maybe any sharp glass still remain in there.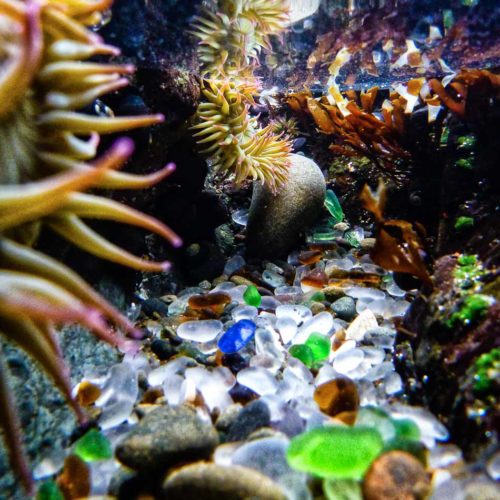 Previously, many tourists took the glass for souvenirs but today, the California government prohibits for any visitors to do that as to keep the natural beauty of this place. Glass Beach is registered as National MacKerricher Park and being protected.
This place is not only attracting many visitors who visit the beach but also for many marine animals like mollusca, crabs and many others. Those species are using the glass for their home.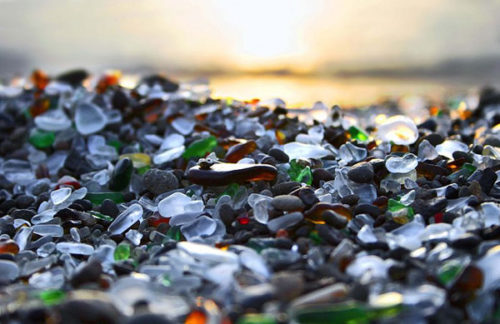 Although visitors are not allowed to take any flakes on Glass Beach, but till now, there are still many visitors visit the this place to enjoy the "beautiful stones" especially during the day.
Some of them are standing on the cliffs or rocks and overlooking to the Glass Beach to get great scenery of the rainbow colors of the beach. Glass Beach is the place where you will not find anywhere else and it will be your extraordinary holiday.