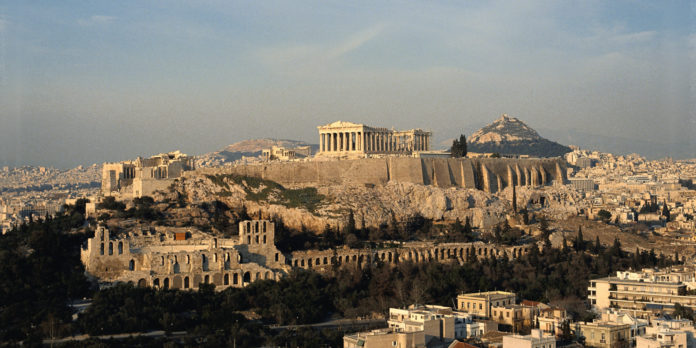 Once we hear the name, maybe you will imagine it is an old-fashioned city like you watch in some movies.  Indeed, it has plenty historical stories and mystery in the capital city of Greece.  This is the reasons why you will find many old buildings standing still there.
Athens is a place that ideal for tourism as the sun is shining all over the year and it has the best climate in Europe.   When you visit the city, you will walk around the famous triangle called Plaka, Thission, Psyri.  Needless to remind you that Athens is the mother of Olympic game. It was born here.
Athens situated in the prefecture of Attica and surrounded by the hills. Lycabettus is the highest one.   Athens is admired by thousands of people for its famous archeological monument, Acropolis.  The monument is nominated to be one of the seven wonders of modern world.  To reach Acropolis, you must climb up the sacred rock of acropolis.  In this point, you will see the work of art of the Parthenon Temple.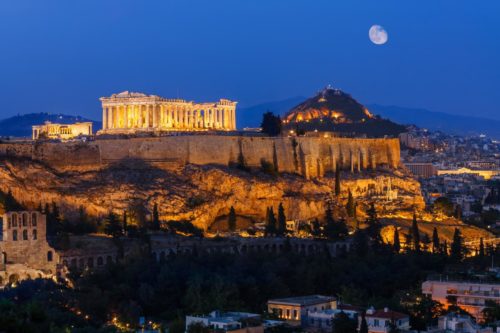 Not far from Acropolis, around 300 meters, you will find Acropolis Museum that contains 4,000 priceless finds from the Acropolis Monument.   The collections will tell you stories about Athens history and function that time.
Syntagma Square is the heart of Athens.  Parliament and almost all the ministries are there.  As mention before, Lycabettus is one of the highest hills.  It attracts thousands visitors all over the year.
Although Athens is an old city, many luxurious department stores and small intimate shops, fancy restaurants and traditional taverns all have their place in this city as the tour will not restrict in historical areas only.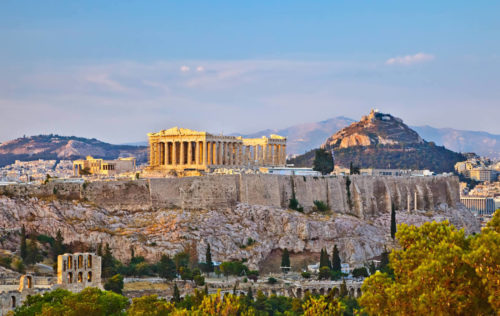 You can visit Zoos and parks besides. One of the famous parks is Parnitha National Park and National Garden of Athens.  For the Zoo, you can pay a visit to Attica Zoological Park.  It is a private zoo that located in the suburb of Spata that home about 2000 animals.
If you are a performing art addict, Athens has 148 theatrical stages that ready for entertaining you.   In addition music venues like Athens Concert Hall. At last, it is an antiquity for travelers.  Romantic or not, the place has hidden gems to explore more.