Australia has a priceless gem that lay along the southern coast of Queensland.  It is Fraser Island.   It has the largest sand island in the world, it is about 1840 km2. It is a rain forest island and has over 100 freshwater lakes.  Mostly, numbers of visitors of it is about 350,000 to 500,000 yearly.
The name of this place is taken from Eliza Frazer and her story and her husband, James Frazer.  They set sail with 18 crews and passengers with their ship "Stirling Castle" from Sydney to Singapore in 1836.  Bad luck for them, their ship wrecked on the island.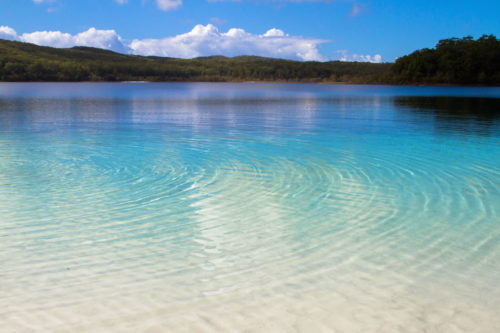 You can reach the island about 4 hours journey by car from Brisbane city.  It is advised you drive 4×4 wheels car.   During the journey, you will traverse bush forest and rain forest that grows from the sand that will link you to the Fraser.  You will be speechless if you travel by air, you will see breathtaking scene of Fraser Island above the Cathedral, Happy Valley and Orchid Beach.
On the Fraser, you can enjoy a major landmark on the Fraser Island.  It is the shipwreck of the S.S. Maheno. That was built in Scotland in1905 as luxury passenger ship for the trans-Tasman crossing.
There, closely, you will know the history of Aboriginal Legend and Europe.  You will see Aboriginal fishermen' tools as well as a mountain of Aboriginal's junk and more.  Have a tour guide so that you will have a complete picture of history.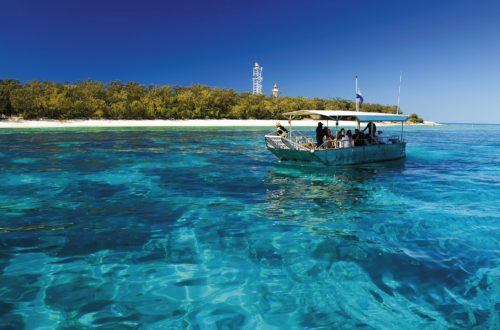 Don't miss also to pass by Pile Valley. You will feel more relaxed there as your eyes will be "entertained" by quite river, very high trees.  It is good enough to release your stress for awhile.
Fraser Island provides a unique accommodation for you.  Besides cottages, you can set up a tent in camp area in Central Station campgrounds. Be fused with the nature.  In addition you can have a house that surrounded by bush and animals on seashore to have more privacy and adventure.
If you prefer to have body massage, cocktails, and dining, you can stay on Fraser resort as well. All of that is not only showing its beauty but also will tell you 1001 stories of Fraser history.