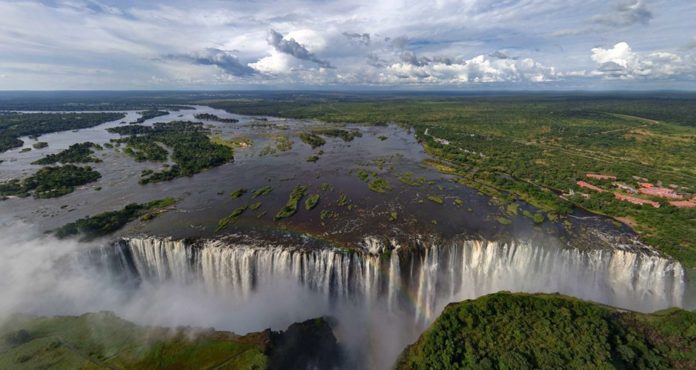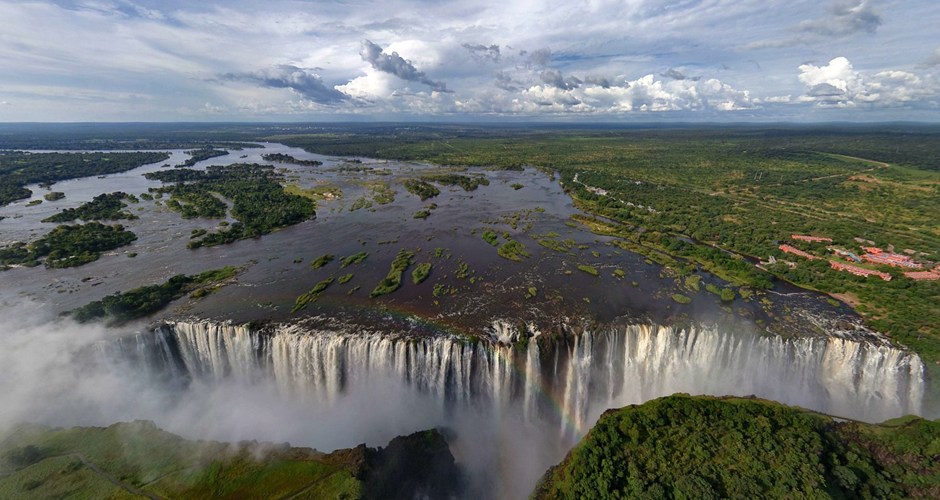 When Africa is given to you as an optional vacation destination, what does come into your mind? I bet it will be wildlife sanctuary, African native tribes, huge safari land, and harsh climate. There is one place in Africa which can offer you an entirely different feeling to your vacation, that's Victoria Falls.
Victoria Falls, or known as" Mosi-oa-Tunya" in African old native. It was firstly discovered by David Livingstone, a Scottish missionary and also an explorer. Victoria Falls is considered to be the largest natural waterfall in the world with its width of 1,708 meters and height of108 meters. There are two small islands on the crest of Victoria Falls. Those two islands are Boaruka and Livingstone Island. The two islands are large enough to divide the water curtain even when the water is at its full flood.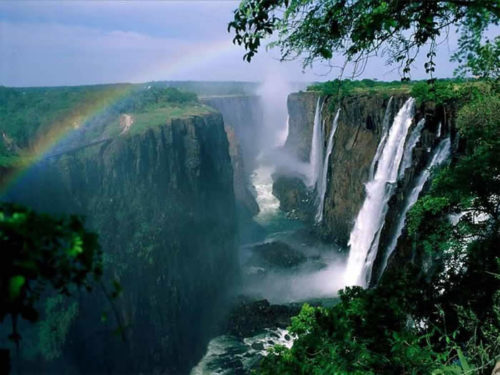 Apart from its remarkable size, this waterfalls also feature several tourism spots which are perfectly suitable for tourists who want to have a taste of wild natural environment. Those tourism spots are Mosi-oa-Tunya National Park, Victoria National Park, vegetation, and wildlife.
The first that we would like explain is Mosi-oa-Tunya National Park. Being considerably larger than Victoria Falls National Park, Mosi-oa-Tunya covers 66 square kilometers. The national park houses several endangered animal species such as white rhino and other equally rare species.
The second is Victoria Falls National Park. Although it is a lot smaller than its neighboring park, Victoria National Park also houses several endangered wild animal species. In 2004, a special task force called tourism police was formed. They can be easily identified by their striking yellow uniforms.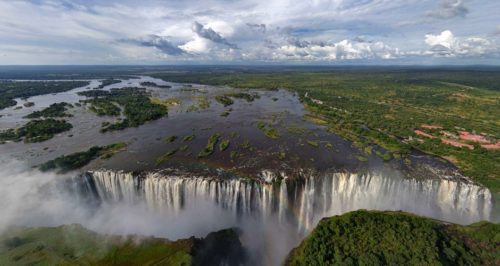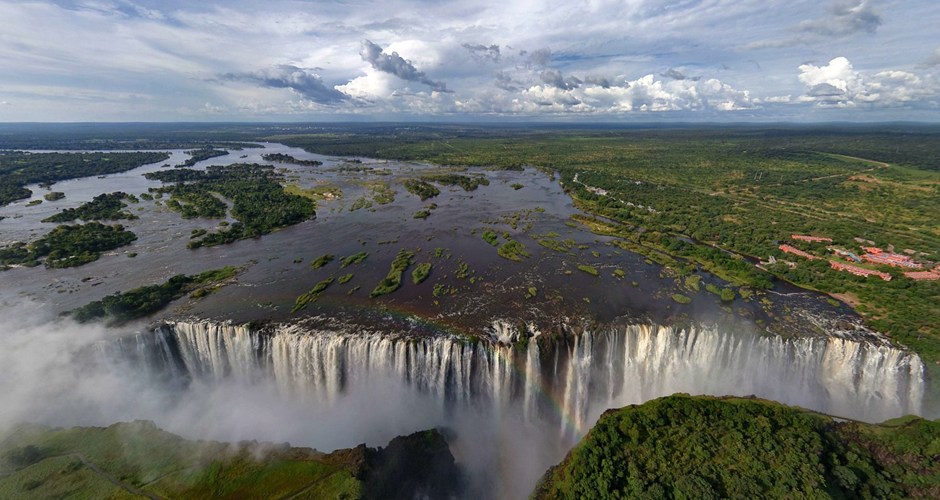 The third is vegetation. Victoria Falls located around Mopane woodland Savannah. There are a lot of palm tree lines growing above the falls. However, the most notable aspect of the vegetation is not the palm trees but the rain-forest which are nurtured by the water sprayed from the falls. The rain-forest also contains several rare plant specimens such as pod mahogany, ebony, ivory palm, and wild date palm.
The fourth and last aspect that makes Victoria Falls worth visiting is its wildlife. The surrounding environment contains various animals including a big population of elephant, buffalo, giraffe, zebra, and antelope. There are also sight of verve monkeys and baboons.