When we talk about Andaman Sea, it means we have more than one day tour since around Andaman Sea has stunning and beautiful beaches to visit, like Phuket, Krabi, Phang Nga or Khaolak, Koh Phi Phi, Koh Lanta, Trang, Lanong and many more. Maybe it needs a complete travel guide book to explore them one by one.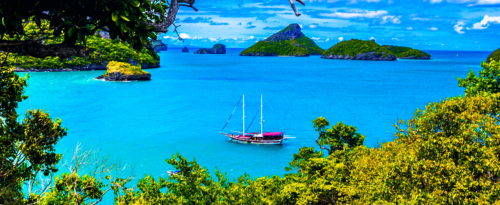 However, we are going to take you to explore the Andaman Sea from one of the most famous place in Thailand, Phuket. Phuket is part of it. If you are planning to go to Khai Island, you must try to start it from Phuket.

You will enjoy the clear water with various fishes as well as some exotics reefs. Phuket is located about 862 kilometers of South Bangkok. It stretches on the Andaman Sea with other 39 small islands.
You can witness the real stunning panorama of Phuket once you sail from Phuket to Khai Island. The turquoise sea water will be even more wonderful once your boat getting closer to the Khai Island. From a distance, the shiny white sand is like luxurious pearls that have been waiting to welcome the visitors.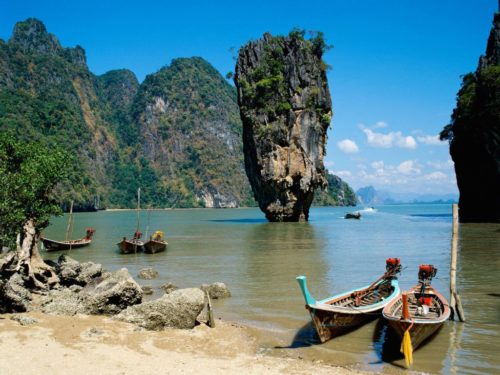 This is the reasons why these islands are "The Andaman's Pearls". The shallow and clean coastal will welcome you with many fishes. The interesting part is those fishes will come closer to you as if they ask you to swim and play with them.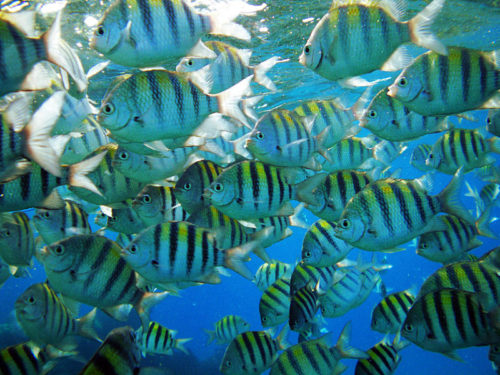 It is really amazing! It will be the experience that you may not feel it before in your life. Those fishes have stripes on their body and they are cute and very friendly. Do swimming or snorkeling with them and you will feel that time will never be enough.
Say goodbye to the fishes as Andaman Sea is not only Phuket or Khai Island. Continue the trip and after few minutes, you can see a row of giant rocks that appear from the sea. It means that you have arrived in Maya Bay.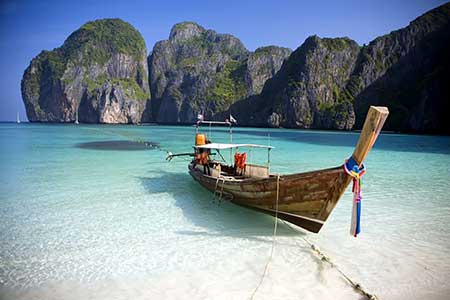 If you watched Leonardo Di Caprio film, The Beach, then you will remember Maya Bay. The incredible panorama of Maya Bay will make your eyes never blink and maybe you have forgotten about the fishes before. The turquoise water of the sea is like a crystal and you cannot say any single words to describe it.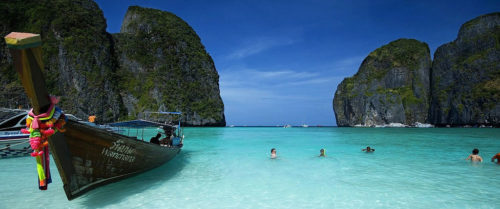 What you can do is jump in the water or maybe you just busy with your handy-cam. You will feel that you are in the quietest place in the world sheltered with giant rocks. You can do snorkeling, swimming or just lay down on the sand.
From Maya Bay, Andaman Sea still has another place to visit, Phi Phi Don Island. Unlike the previous islands, the situation in Phi Phi Don Island is different. It has many restaurants, souvenir shops, home stay and hotels.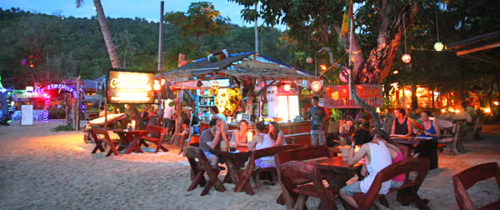 You have still many beaches or islands to be explored like we wrote above. In fact, again, Andaman Sea is not for one day tour and surely it is the place that you may come again in another time.