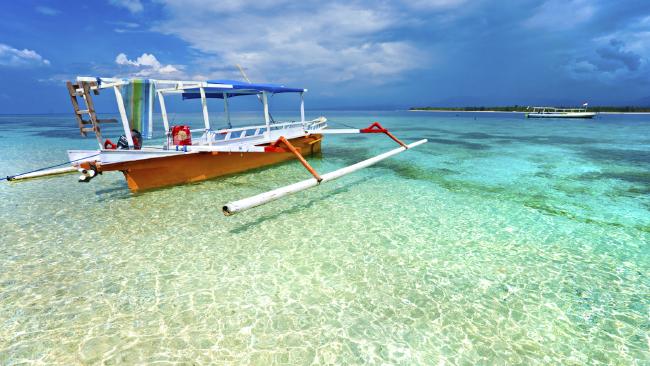 If you have visited Bali Island in Indonesia, or you are planning to visit Bali, extend your vacation for more few days to visit its neighborhood, Lombok Island. It is a small area – about 4,725km2 – located just east of Bali.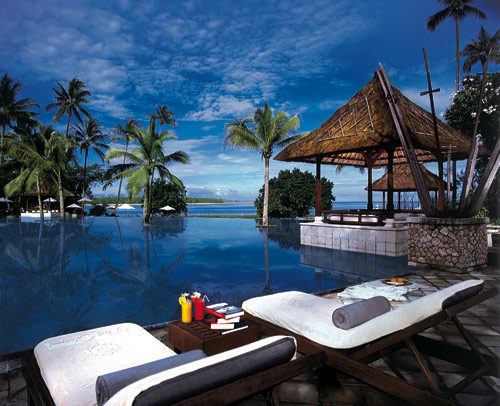 You can say that once you arrive in Lombok as if you are visiting a "paradise".  Unlike Bali, the island is much comfortable and relaxing place to stay.  There are many parts of the island you can visit.  The Lombok Island is also a gateway to the famous Gili Trawangan.
Now let start the exploration of Lombok Island:
West Lombok Island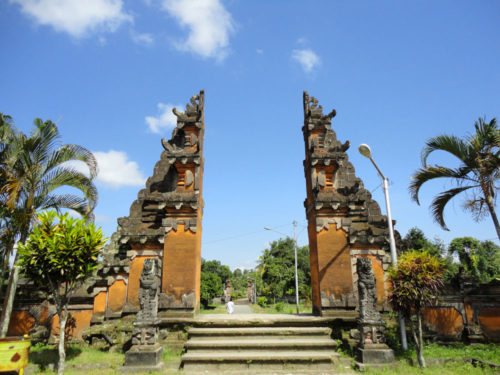 In West area you can visit Pura Lingsar.  The place is mainly for Hindus community.  The Pura Lingsar is belongs to animists beliefs of the time.  The place has spring-fed pools within the temple grounds and is home to large freshwater eels. Other temples you can find are Pura Narmada (or Narmada Temple), and Pura Suranadi.
East Lombok Island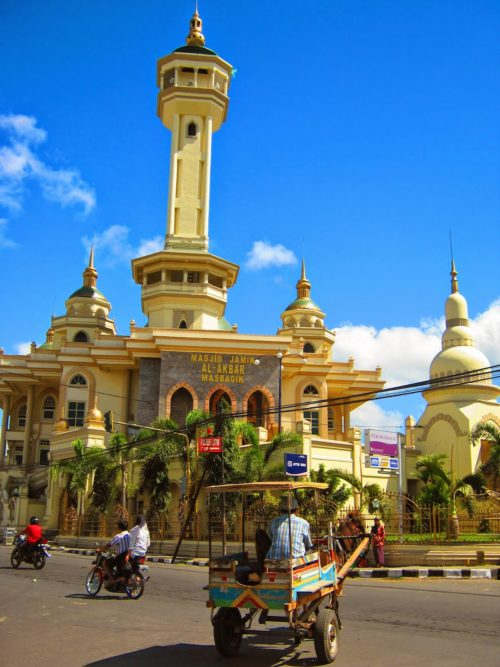 There is a place called Masbagik, it's a small village where you can find and see the pottery being made in the small yards. Purchase the wares as souvenir for amazingly cheap prices.
Central Lombok Island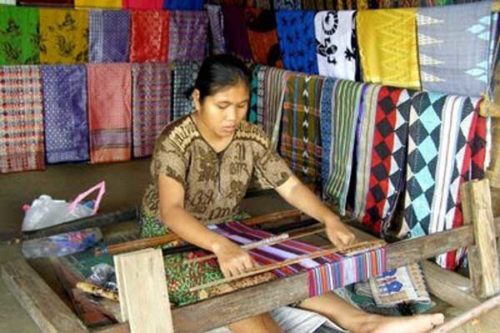 Pringgasela, in central Lombok, offers weaving ikat. Visit the small houses and shops here to purchase traditionally woven, colorful fabrics.
Then you can go to Tetebatu, on the southern angle of Rinjani Mountain.  It is a cool mountain and is a lovely place for walking or a day trip with lunch at one of the nearby restaurants.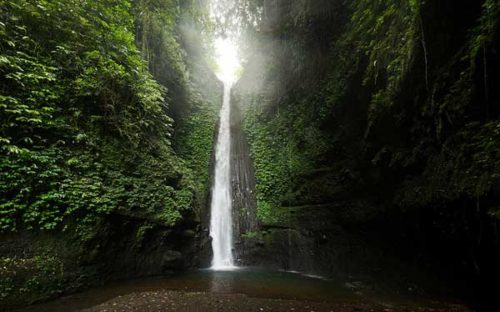 Another point of interest here is "Jeruk Manis". A lovely waterfall to the north of Tetebatu, reached in about an hour's trekking through a monkey-filled forest.
An amazing two separate waterfalls can be found in Benang Stokel that located in the village of Aik Berik in Central Lombok. Benang Stokel features two waterfalls, Benang Stokel and Benang Kelambu, falling more than 30 metres down a steep cliff face covered with ferns and jungle vegetation.
South Lombok Island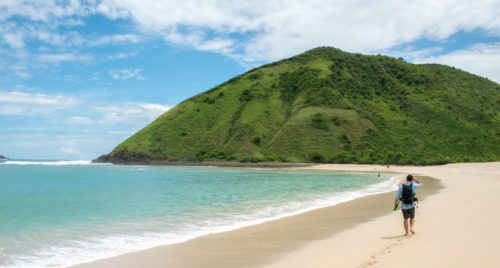 Here you can find traditional Sasak villages, the origin of Lombok.  South Lombok also has Kuta, on the south coast, is famous for its beaches and great surfing.  Kuta is popular with surfers and holiday-makers seeking sun and sea.
Southwest of Lombok Island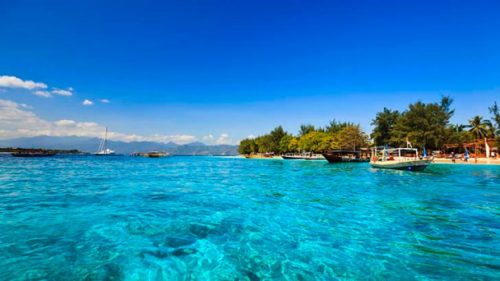 Lombok features secret islands, perfect beaches and reefs.   Get up in the morning and start to float in the sparkling turquoise water that located in the southwest coast that consists of 13 islands what we called the Southwest Gilis. It is not like the famous Gilis, the Southwest Gilis are mainly unpopulated, and that's why we call that "the secret island".
In southwest of Lombok island, one day visit is surely impossible for you.  It has abundant and uncountable places of interest to visit.  Remember, you have "The Secret Island" that consists of 13 islands.
North Lombok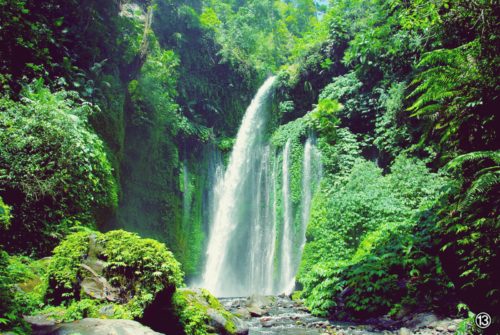 The most wonderful place to visit here is Sendang Gile waterfalls at Senaru.  The water drops in a steep vertical flow down the hillside into a rocky river below.
Gili Trawangan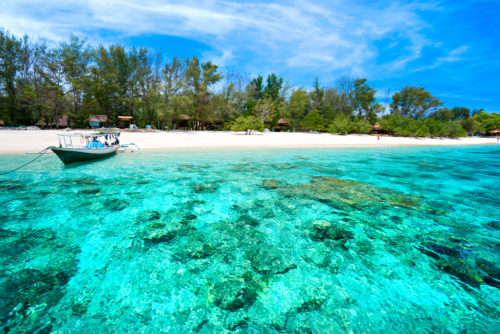 This is the best and the most popular place in there.  Gili Trawangan is the largest and the furthest from the Lombok Island. However, you can rent local boat or you will reach there within 10 minutes by renting speedboat from the mainland.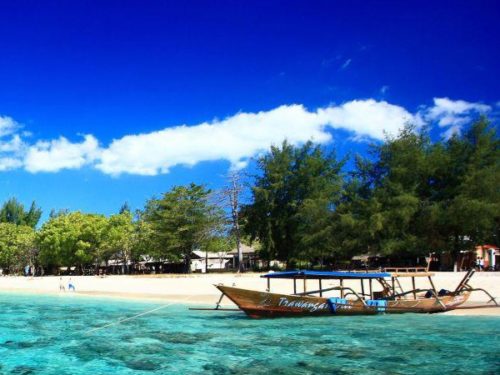 You can explore Gili Trawangan easily by renting horse or just cycle around.
Still many more places in the little paradise you can explore and trust me you will be speechless there.