Crete Islands is the biggest island among archipelagos in Greece as well as the fifth biggest island in the Mediterranean area. Crete has some ancient heritages and great culture that makes the island is worth to be visited.
Create island is inhabited since prehistoric time. It has been developing since Bronze Age under the control of Minoan. During Minoan civilization, Crete became the first and most developing area in Europe.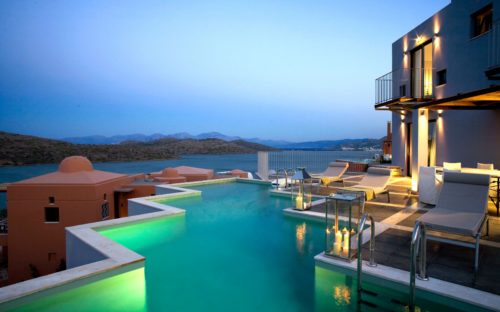 They built many buildings including Knossos Palace, Phaestos Palace, Zakros and many more. They also developed a water transportation system. However, Minoan civilization was demolished after Thera Mountain, in Santorini, erupted in 1,650 B.C.
After Minoan, Crete was occupied by Misenian from Greece. Crete was selected as one of the capital city of Roman province.
Crete Island has many interesting destinations, however, there are 4 main destinations that always be visited by tourists around the world which are Chania, Rethymnon, Iraklion and Lassithi.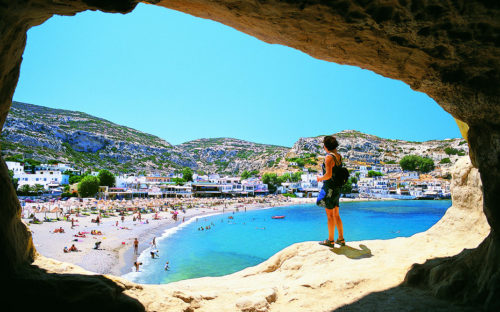 Chania
In Crete Island, Chania is one of the most beautiful places that difficult to deny. The second largest city in Crete has beautiful harbor, Venetian that will be amazing to be visited in the evening while enjoying your drink. Besides, Chania provides some facilities like hotels, restaurants and shopping center. Don't forget to visit some museums in Chania.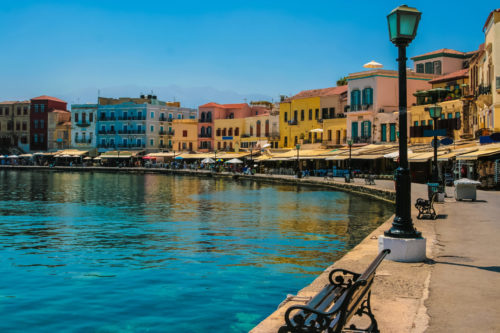 Rethymnon
If you want to see the great beach panorama, then you can visit the largest town number 3 after Chania, Rethymnon. Explore the beautiful beach and wonderful port there. Some interesting places that most tourists visit are, Archaeological Museum, Venetian fortress, Historical and Folk Art Museum.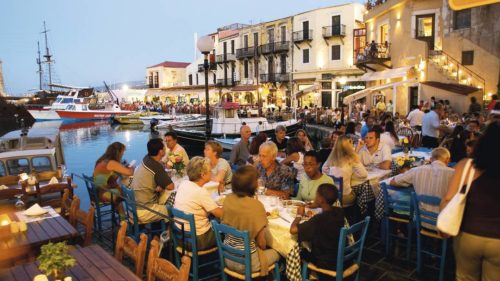 Iraklion
Iraklion is a special place that you need to spend your time at least 1 day or if possible stay for more few days. Iraklion is the capital city of Crete. Some attractions you may visit are Venetian Harbor, Icon Museum, Archaeological Museum Historical Museum and some other interesting places.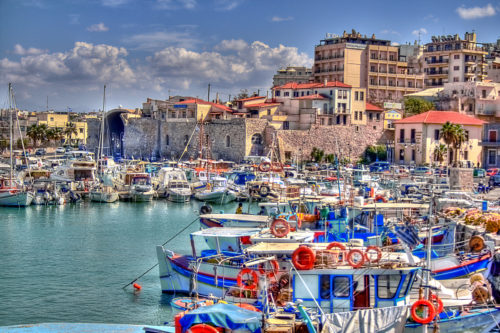 Knossos
Knossos, as stated before, was the place where the Minoan built the Minoan Palace. The Minoan Palace is the biggest attraction that you find on Crete Island. It needs only half day to explore the palace.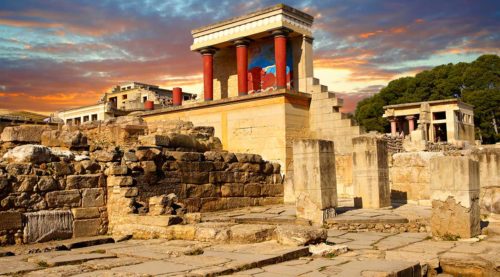 The Minoan Palace has more than 1,200 rooms. The authority built or renovate some rooms as they were damaged while the earthquake of the eruption of Thera Mountain, in Santorini.
We have still more places to visit like Arkadi Monastery, Ayios Nikolaos, Gortina Malia Palace, Panagia Kera, Gournia and other wonderful places that Crete has.