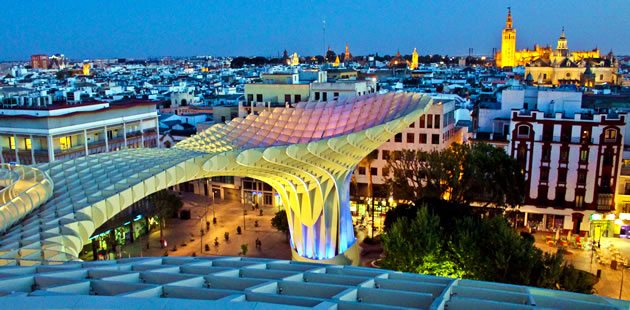 Beautiful city view and a unique culture is the right words to describe Seville. The city has mixed culture between Spanish and African culture, Moor. Moor tribes was in Spain in the 12th century.
If you travel from Madrid, it will take 2 hours to reach Seville by super fast train, AVE. Compared to Madrid, Seville is a small city.
You can start your city tour from Santa Cruz. The area is traversed by Guadalquivir River. The street along Santa Cruz is planted by orange trees. Santa Cruz is streets are dominated by beautiful alleys and the houses there are selling souvenirs, café and restaurants.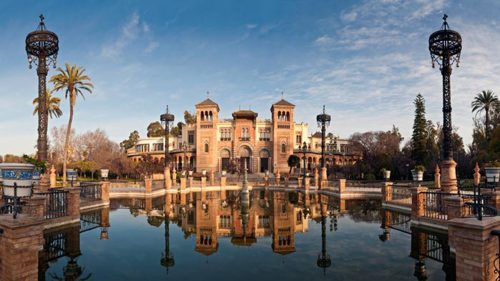 The next place is Reales Alcarez. It was the king residence that has a very beautiful garden surround it. The palace was built for the King of Spain, Pedro I. The palace exerted many artists that exclusively invited from Granada and Toledo for the palace's interior.
Seville has a beautiful park that located not so far from Reales Alcarez. The park or the garden is called Parque Maria Luisa. The park has some monuments that attract many visitors. One of Seville trademark is Plaza de Espana. The building is surrounded small canals and small gondolas.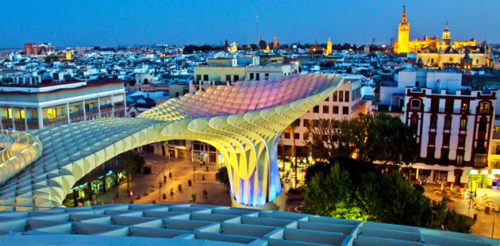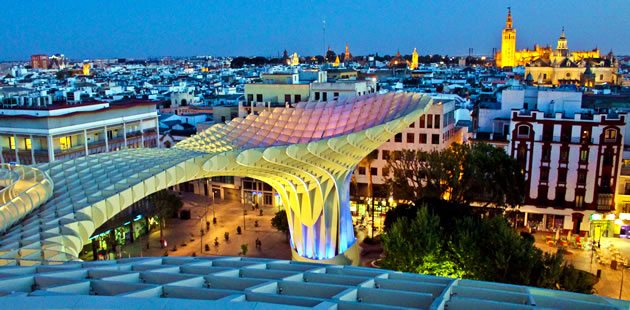 Another area apart from Reales Alcarez is El Arenal. You can visit the biggest bullring in Spain to see the matador in action at Plaza de Toros de la Maenstranza. The arena can accommodate 14,000 audiences that always fully loaded during April till October. If you have a tour guide with you, he or she will explain in detail about the history the toreo, matadors' legend from Manolete to Joselito who ever visited the arena.
For dining, Seville has a unique food that widely offered by many restaurants there which is called "Tapas". Tapas or pinchos is a typical snack of Andalusia. It is served in small bowl. Other foods you can taste are cool meat, cheese, olive, tortilla and hot and spicy seafood.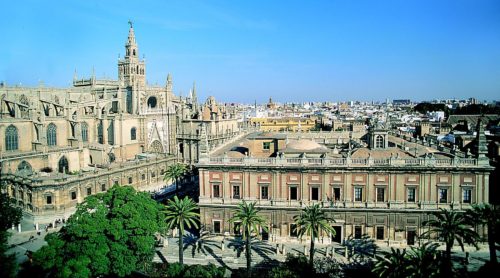 As mentioned above, there are many restaurants that offer Tapas that usually accompanied by Sangria. Sangria is typical Andalusia drink, sweet taste and fresh, however drinking too much sangria will make you drunk. Sangria is made from red grape and lemon. At glance, sangria is an ordinary drink but the alcohol content is very high.