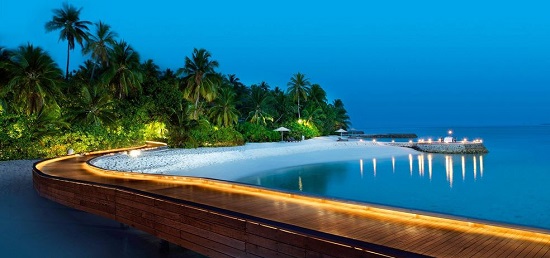 Have you ever heard about this Island? It is located in the British Virgin Islands in the Caribbean. This is one of sensational places in the world. It is one of the private islands in the world. The Guana Island keeps its natural beauty as if it has not been touched. Besides, this place also offers a luxurious accommodation and facilities to pamper your undisturbed holiday.
To reach the area, you can fly to Beef Airport at Virgin Islands then take a boat to go to the Guana Island. Guana Island has a small resort surrounded by 7 white sand beaches, tropical forests, valleys and hills. The area is not so big, it is only about 3.4 KM2 but it offers a stunning panorama. You can have much fun such as snorkeling, kayaking, paddleboat and more joyful activities. Dive deeper to see its colorful reefs. Visit all the 7 beaches to find different miracle of each.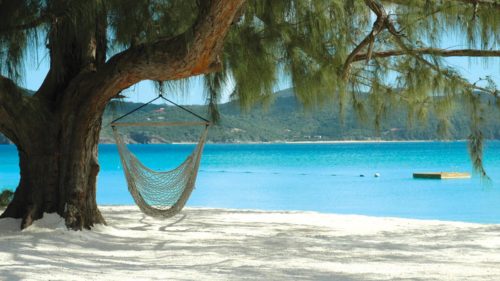 Take a walk along the path while enjoying the beautiful flamingo scenery. Alternatively, you do hiking if you want to experience the island exceptionable. The Guana Island is considered one of the romantic places in the world. So, feel your romantic moment by taking a cruise to chase the romantic sunset. Melt your emotion till dusk. In addition, the Guana houses some species like Iguana, red legged tortoise and other wildlife animals.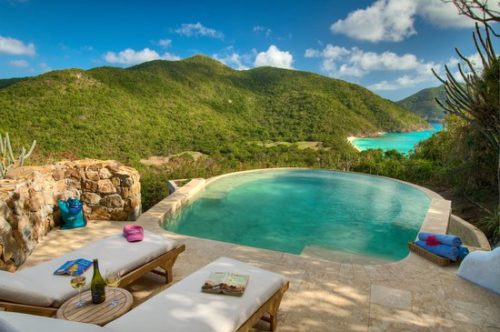 Visit the orchards that many fruits well as some vegetables freshly grow there. That has 15 cottages facing the sea. It starts from $695 during low season and $1,550 in high season or you can rent villa which is offered from $4,386 to $8,100.
Someone who needs their vacation really private, the entire area can be rented for $33,975 per night. The Guana Island is never crowded and you can put it on your top listed destination for your sensational holiday ever.