Another great beach we can see in the world is Grace Bay. It has a beautiful clear blue water that decorated by white sand and some luxurious hotels and resorts. The Grace Bay has excellent hotels and the beach is not so crowded.
It is located in Providenciales or also called as "Provo". To reach Providenciales is easy as it has an international airport.
Grace Bay is featuring the popular beach that supported by many tourism facilities and infrastructures. You can visit Princess Alexandra Marine Park, Conch Farm that has conch from the tiny one to about 4 years old.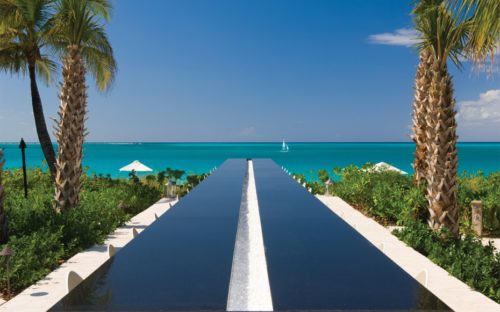 Other activities are water sports like fishing and diving. You can explore the place by climbing the hilltop and you can find there some stones that engraved by shipwreck sailors. From the hilltop you can enjoy the view of Marina Inn that located near Chalk Sound and Sapodilla Bay. The Marina Inn is actually abandoned.
Go further to the north shore from Grace Bay and you see another incredible view from another beach and wonderful coral reef, and an amazing aquatic life if you do snorkeling.
Chalk Sound is located in the south of Grace Bay. It is about a large lake with turquoise water. The view really incredible and describe as beneath the radar as the place keeps its natural and untouched.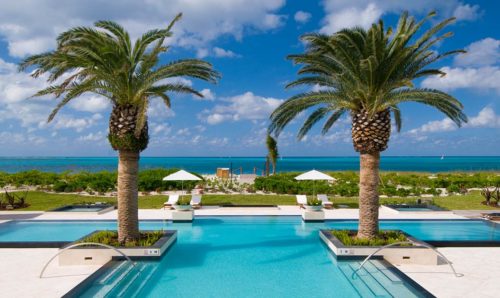 The other beautiful places in Grace Bay are Sapodilla Bay, Turtle Tail, Copper Jack, Long Bay and Discovery Bay. The place provides many villas for rent. This place has commercial port called South Dock.
In Western area you can find the untouchable Malcom's Beach, and at the end of the island you can see Leeward Marina and development in eastern part of this place.
The island has two old places called the Bight and Blue Hills. Go for shopping on some boutiques before leaving the place by visiting Turtle Cove or along the Grace Road.