A hotel in the air, that's how Emirates describes its new first class suite designed in collaboration with Mercedes Benz. From the floor-to-ceiling doors, to the custom controlled mood lighting and temperature, to the safari binoculars, it has claimed the spot as the most luxurious flying experience in the sky. Check out the Emirates first class cabin below!
Emirates First Class Cabin Details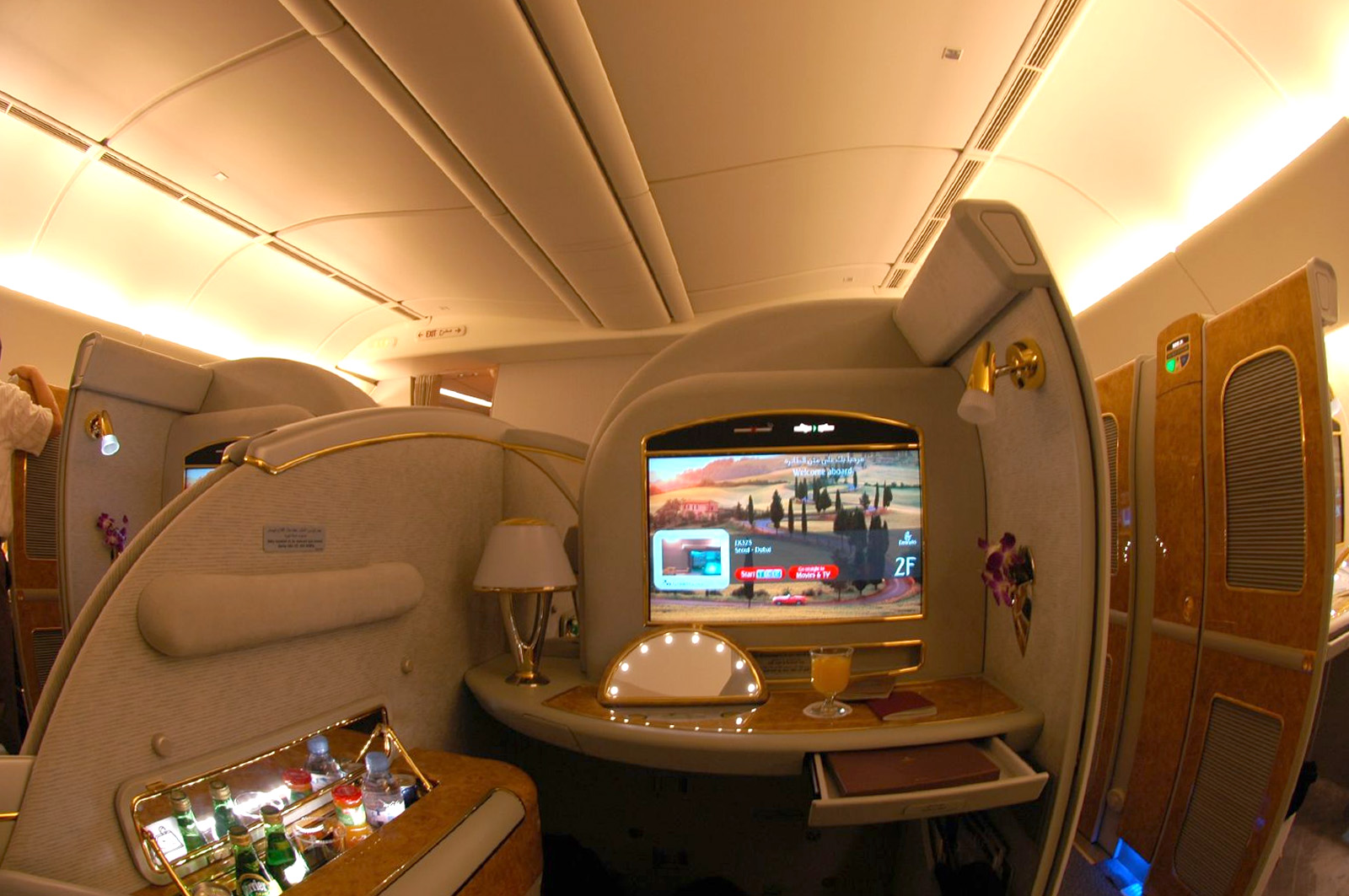 The Emirates first class cabin comes with virtual windows, a distinct feature on the otherwise windowless cabins that are located along the middle aisle. The virtual windows reflect a high-definition view of the outside world using real-time cameras mounted on the airplane. In the window suites, binoculars will be available for passengers who want to look outside.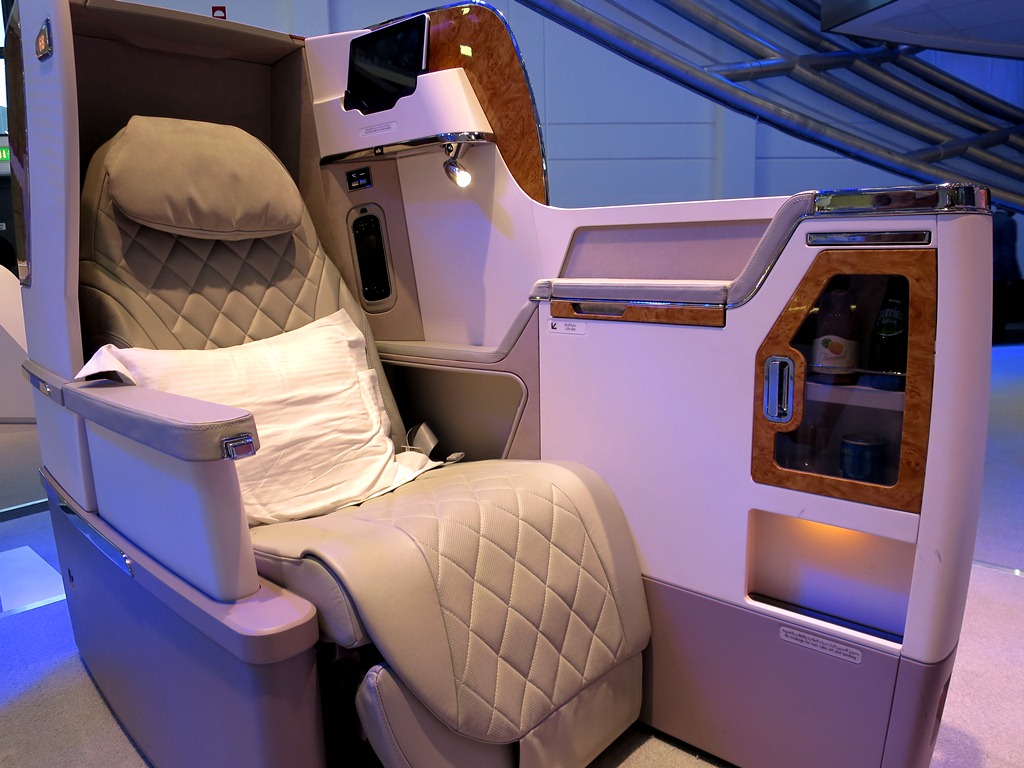 There's also the one of a kind NASA-inspired zero-gravity seat with a soft leather and a lounging position that the company designed in order to get rid of any pressure from the elbows, back, and neck in order to provide maximum comfort.
Plenty Of Room For A Relaxed Flight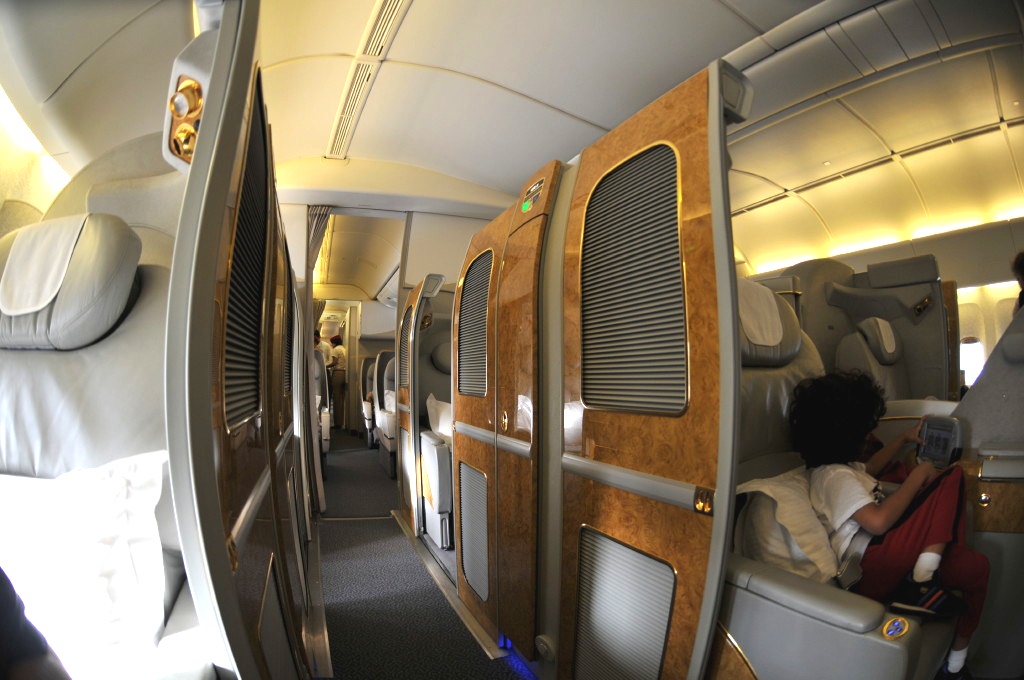 Each suite offers up to 40 square feet of personal room. The cabin is in a 1-1-1 configuration, which is pretty distinctive from the previous 1-2-1 configuration. This means that instead of the usual eight cabins, it only has six exclusive first class suites.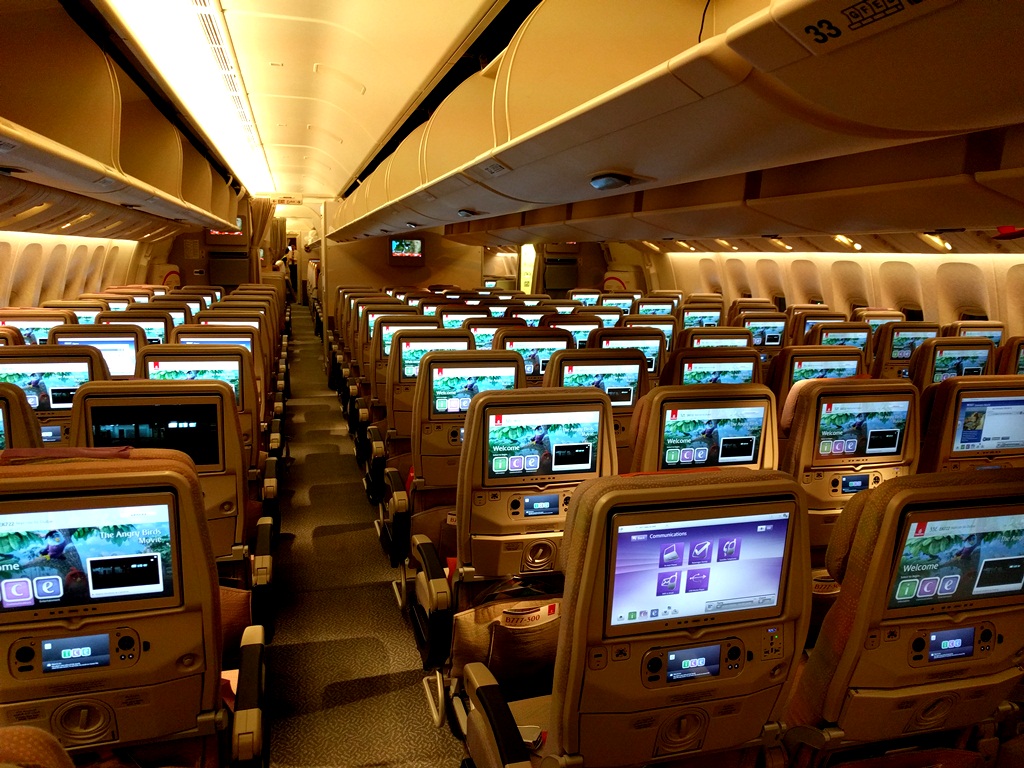 These spacious cabins transforms into lie-flat beds and includes sliding privacy doors, thanks to its floor-to-ceiling walls and doors, which allows passengers to change in the coziness of their own suite. Compared to economy seating, well, there is really no comparison.
A Classy And Refined Space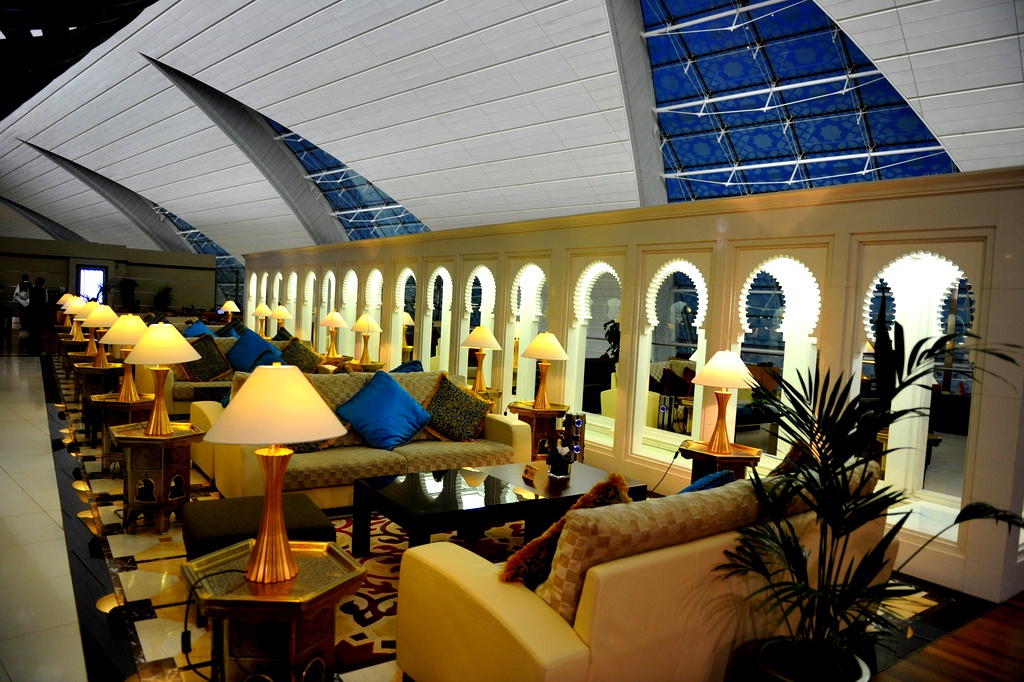 Rather than the extravagant finishes that Emirates has in their old first class, the new suite has a color palette of soft greys, cream, and champagne, which gives a contemporary feel.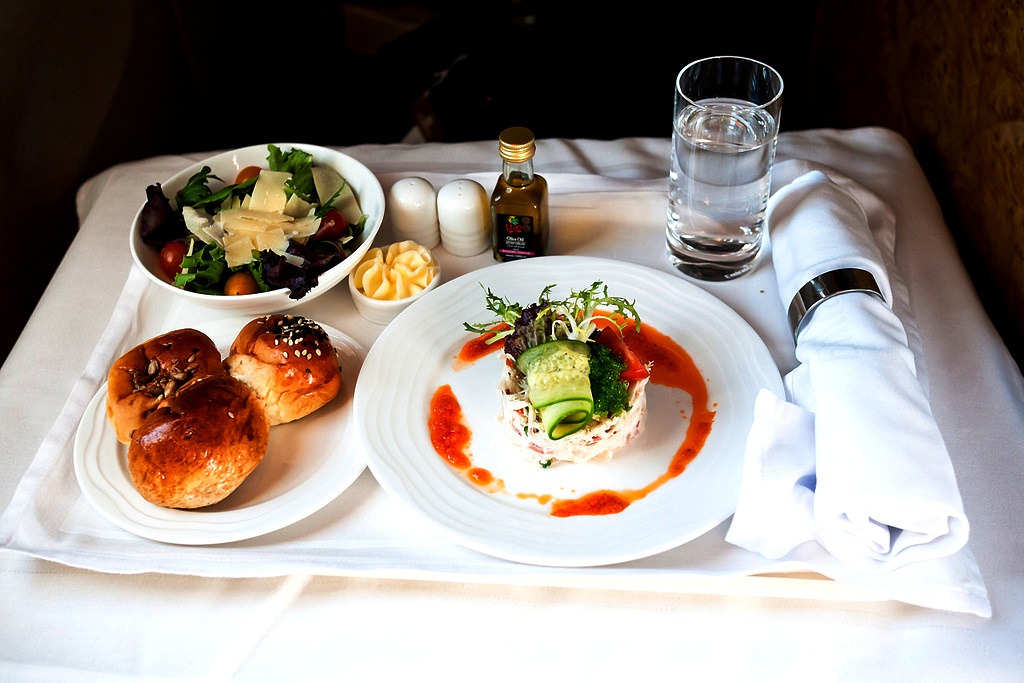 The suite comes with a video call function that permits communication with the cabin crew, and each cabin also has a service window where passengers can be served beverages and canapés undisturbed.
Premium Entertainment And Luxury Perks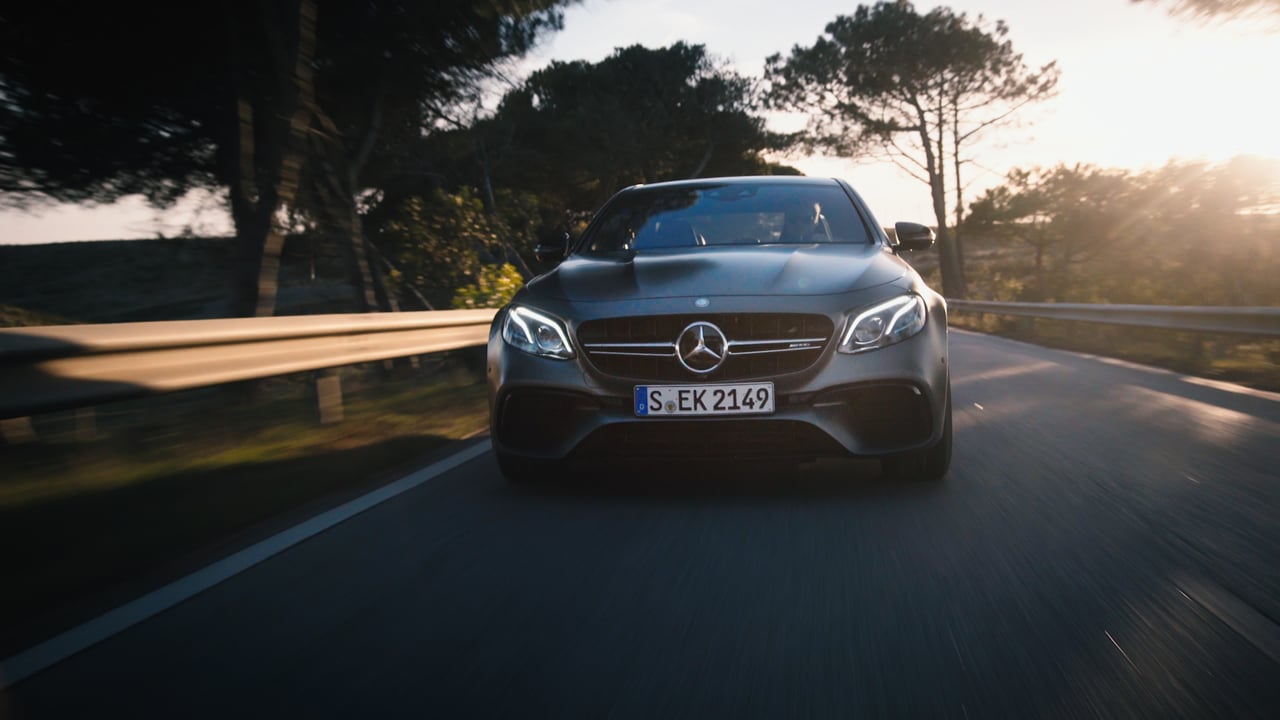 This flying experience is unique and the cabins have a 32-inch personal television with more than 2000 channels of on-demand entertainment, and it comes with Bowers & Wilkins Active Noise Cancelling E1 headphones. All first class passengers will be pampered with an "inspiration kit," which includes a luxury Byredo skincare collection, Hydra Active moisturizing pajamas, and Bulgari amenity kits.
The high class experience also comes with first class transportation on land. As part of the collaboration between Emirates and Mercedes-Benz, every passenger will receive a complimentary chauffeur service, since it has a fleet of S-Class vehicles available to take them to and from the airport.
Which Routes Will Have The New First Class Suites?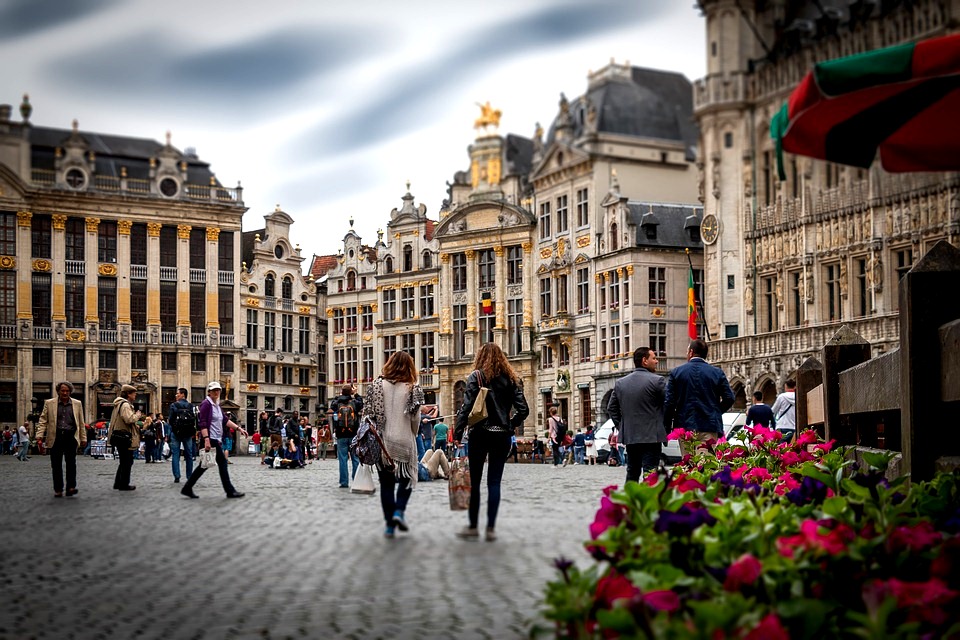 The first 777-300ERs that feature Emirates' new first class suites will be in service starting December 1, 2017, in a flight to Brussels and Geneva. Right now the first class availability on flights featuring the new cabins is blocked.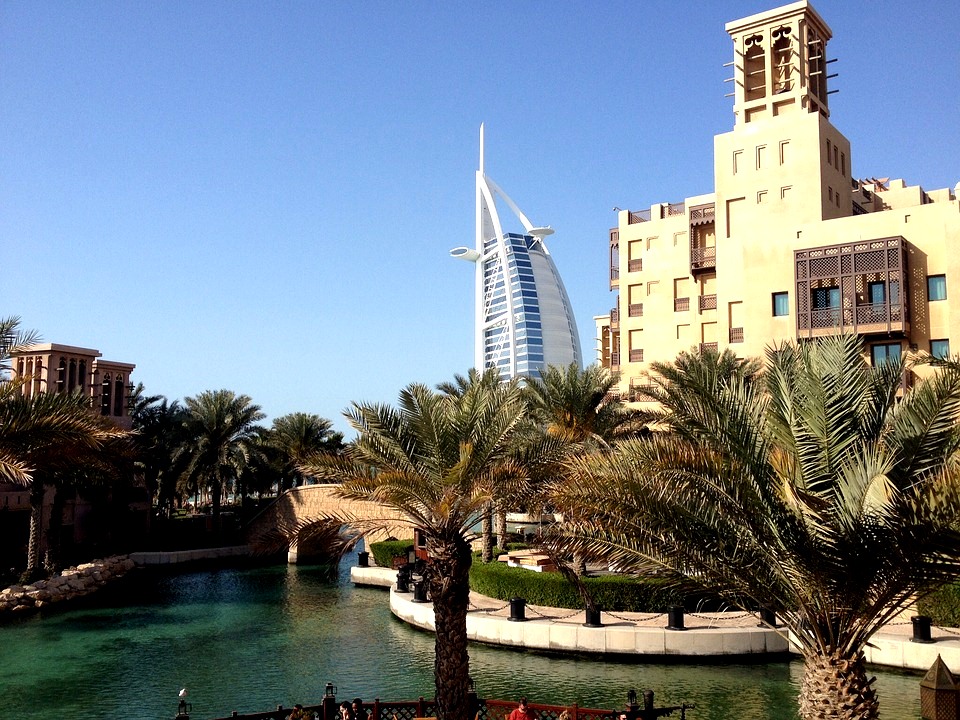 Other cities will likely join the establish routes, but a wider roll-out may take some time. The company announced that it will be adding the new luxurious cabin to six new 777-300ERs and it'll probably have eight or nine maximum by the end of 2019.