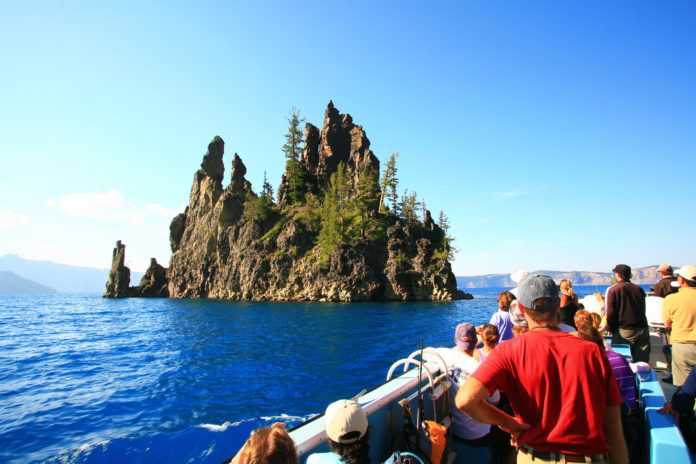 There many things to do when we go to the Crater Lake National Park. Besides its beautiful panorama of blue water on Crater Lake, tourists also can do some other activities like fishing, scuba diving and others.
Crater Lake is the deepest freshwater lake in America and the seventh deepest lake in the world. The Crater's height is between 7,000 – 8,000 feet from the sea level and located on the foothill.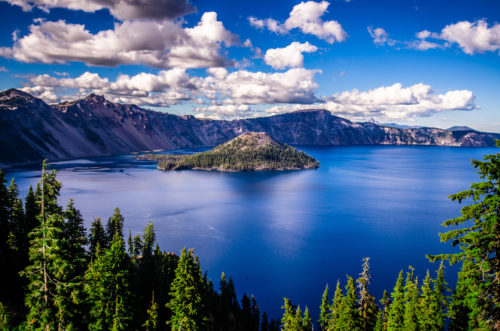 The width of Crater Lake is about 6 miles and situated in the middle between Wizard Island and Phantom Ship Island. The Indian tribe, Klamath, consider the Crater as the holy place for them.
Things to do at Crater Lake
Just select the time you want to visit Crater Lake as the park opens throughout the year. Whatever your interest is, Crater offers a great experience and surely a total enjoyment for your holiday. Mostly, visitors will do – in the summer – hiking, swimming, fishing, camping, boat tours, ranger talks, trolley tours and many other activities.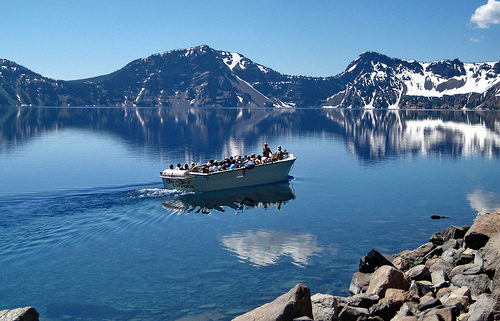 While in winter, another challenging activity is waiting like the winter ranger-led snowshoe hikes that always offered on weekends. Make sure to have the full schedule from the National Park office.
You can start to explore the park from the south entrance. It is called Annie Springs. You can ask Rangers and NHA staff to assist you and have some plan hikes if you want to or other activities such as lodging and camping.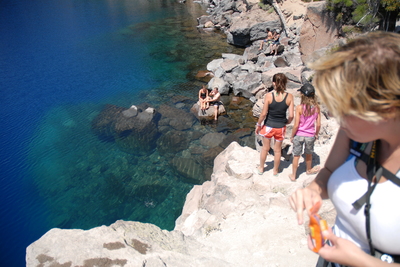 Go to Cleetwood Trail which is the only trail that will lead you to the surface and if you need an optimal photographs, you can drive around the area.
Explore the Rim Village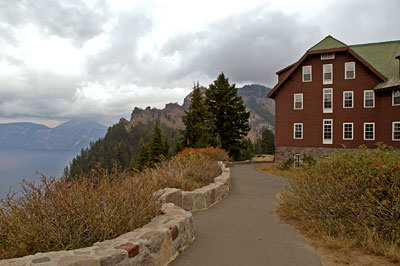 Alternatively you can enter the park through the North entrance but it opens during summer only. From the north entrance, you can freely choose the destination you want to visit, if you turn left than the road will lead you to Rim Drive. It is the north part of Crater Lake and caldera.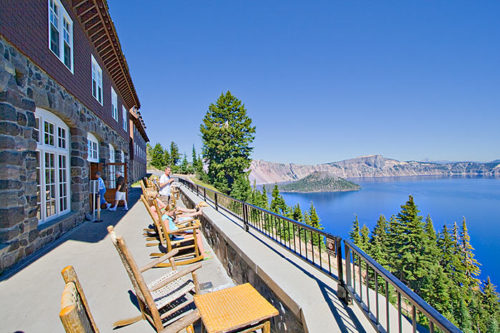 Moreover, many tourists use to visit Rim Village where they can have Rim Café and Gift Shops, Visitor Center, Sinnott Memorial Overlook, Crater Lake Trolley Tours (available during summer only), and the Crater Lodge which opens during summer only.