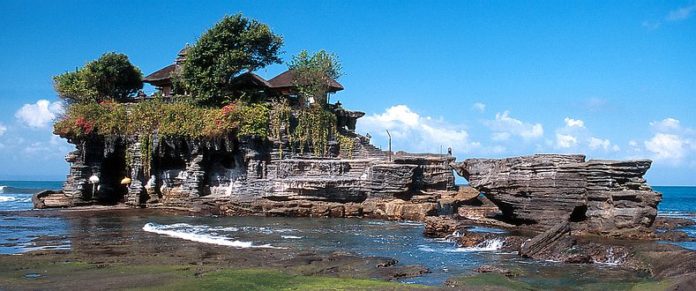 Bali is popular over the world. This island has many tourist destinations that will attract many people to visit it, especially foreigner. This island had already well-known with beautiful beaches and strong culture. If you go to this island automatically you will know much about Hindu's culture there. Moreover, there are lots of temple and holy place. So this island saves much interesting place to visit. Here several place that could become your preferences if you want to go there.
Ulun Danu Beratan Temple
Ulun Danu Beratan temple is one of tourist destination in Bali. For visitor who want to enjoy the beautiful lake and temple. This place is right choice for you. A temple dedicated to Ida Batari Dewi and Meru's or Pagodas dedicated to the God of Mount Batur and Gunung Agung. Ulun Danu Beratan Temple became favorite sightseeing and destination spot as well as and often appeared in some website internationally. The pagodas also often indicated to Bali situation.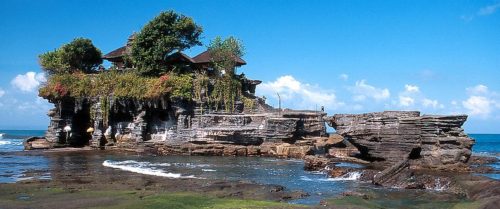 Tanah Lot
Tanah Lot is good place for you to enjoy the beautiful sunset and sunshine. Besides you also can enjoy the beautiful view of beach and calm situation through the sound of waves. This place also favorite destination for visitor and it must be visited by visitor.
This place is located in Beraban village, Kediri district, Tabanan. From Tabanan city is around 13 km to reach this place. From Ngurah Rai airport you just need time an hour to arrive there. Moreover, there is temple that lies on the top of cliff. That's the reason why this place is very interesting to visit.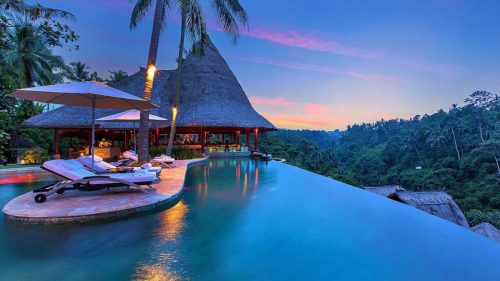 Dream Land Beach
Dream Land beach is one of the most beautiful beaches in Bali. Actually this beach more beautiful than Kuta beach and it is not really far from Uluwatu Bali. It is located in Pecatu village, Badung regency. This beautiful beach offers you the great view of white-sand and white-stone cliff that makes this beach look so amazing.
You can do your hobby that related to beach activity such as surfing, diving, or swimming. Elegant, tranquility, and spectacular sunset view offer you romantic nuance. So it will be great go to this place together with your beloved.
Climate in Bali is tropical, so no need to brig jacket or sweater if you want to go there. In addition, there are lots of luxurious resorts that will fulfill your need to stay for several days in Bali. Strong culture and friendly people there will make you comfort to live in Bali for long period.