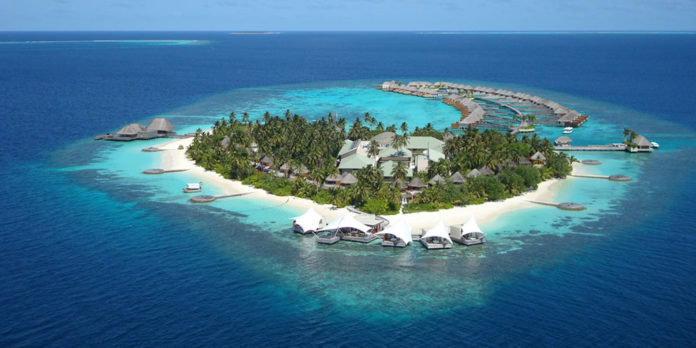 Have you ever go to Maldives before? Maldives is kind of tourism which categorized as quiet rest and worthy place to paid and to visited. It is island nation in Indian Ocean, lie among Minicoy Island (Lakshadweep, India) and Chagos Archipelago. Beside the unbelievable view which presents by this place and the citizen also harmful and friendly to visit.
Many visitor who come there will say that "great view and quite of Maldives was completed with friendly people". Moreover, it is also corral Home Island so you can enjoy the beautiful corral there while you are diving or snorkeling. Indeed, this wonderful place also completed with luxurious hotel to stay. So no need to be worry about accommodation offers there.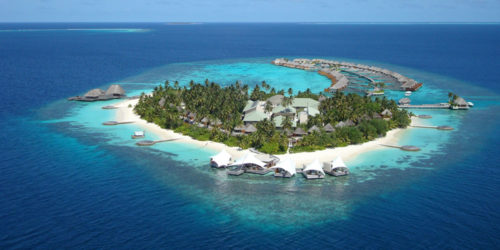 There are several beaches that offer great and wonderful experience for holiday and precious too, such as Reethi beaches Kudarah Thila and Equator village. Blue sea water, wonderful corral and white-sand beaches in there are pretty enough to make your mind fresh.
Maldives is expensive destination. Luxurious hotels are in there. Then some places that also famous in Maldives is Malé and National Museum.
Malé
This is the most visited place by visitor. It is famous in Maldives and also expensive place. Here you will see the "real" Maldives from the resort buffet. It is also pleasant and unique where it has alcohol-free-bars and restaurant. Here you get chance to see the city of island of Maldives. If you go to Maldives, it will not be perfect if you do not go to Malé. Because here you can see the real of this destination and mostly many visitor will visit this city island.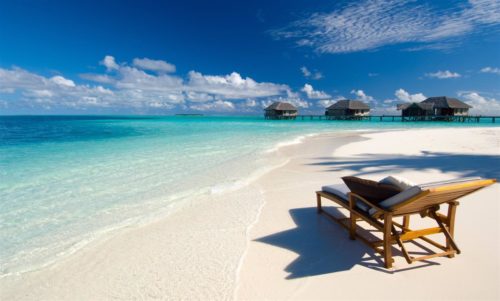 National Museum
Although National Museum is included as ugly building but this place saves historical things which functioned as explaining the isolated island. Downstairs was devoted to the ancient and medieval period of Maldivian History. So if you need some information about the history of Maldivian, you can visit this museum. Visiting place means at least you should know the history too.
By visiting Maldives you will need extra budget as it is categorized as the expensive destination and famous with luxurious hotels. Before you go there you should book hotel first and prepare other thing that will make your journey comfortable. Although you will spend much money it will be paid by the wonderful side there which represented by some paradise beaches.