You are most welcome in Orlando Florida. This time you must tell to your kids to be well prepared as they will visit the most kids' dream amusement park in the World.  Plan their dream vacation very well.
I will tell you why, Orlando houses the world famous themes parks from Walt Disney World Resort and Universal Orlando Resort to Sea World Orlando and Legoland Florida.  Trust me, they start screaming now.
Actually, it is not only for families' trip only, but also, for single and couple travelers as you will find may things to do in Orlando.  The city offers distinctive experiences for every visitor whoever you are to have the unforgettable vacation.

Let start the vacation from Orlando Theme Park.   The huge entertainment waits you there from the classic Magic Kingdom Park at Walt Disney World Resort to The Wizarding World of Harry Potter at Universal Orlando Resort.    At Water parks, you have Dysney's Typhoon Lagoon, Disney Blizzard Beach and many beaches around the area.  It is impossible to give you a whole picture details.
Other attractions are flying through a swamp on an air-boat or getting up close with wildlife at Gatorland or SeaWorld's Discovery Cove.  Moreover, the fun will not stop as the sun disappear from the park, experience also a show at Cirque de Soleil, Blue Man Group or one of Orlando's many dinner theaters for an entertaining nightcap.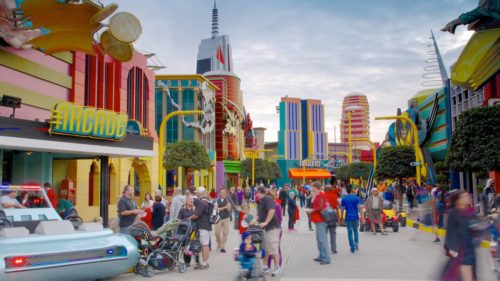 Regarding city's arts and history – if you interested to – Orlando has lively local arts scene, such as Florida Film Festival, fine arts museums, and a mix of traditional and modern entertainment for visitors.
Shopping, you will not miss the chance for this won't you?  Discover the shopping paradise in Orlando.  It is like no other.  It offers from famous designer brands and the most-up-to-date fashions are always in style at The Mall at Millenia and The Florida Mall where you will find top department stores.
The nightlife in Orlando Florida still lot of fun as it is during the day.  You have many options to choose   like cozy pubs, downtown dance clubs, live music, comedy clubs and number of breweries and wineries.