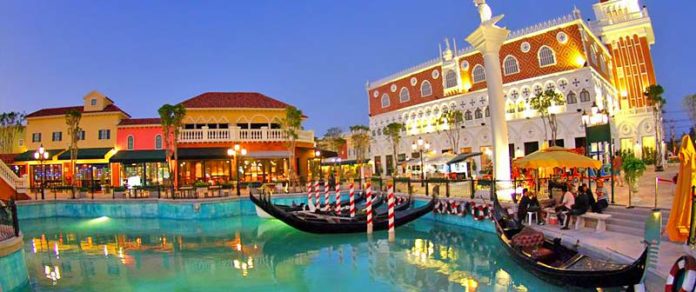 Hua Hin is one of the main beaches located in Thailand bay, less than 200 kilometers from southern Bangkok. It becomes one of the main destinations for locals during the weekend. Most of them spend their time with family, friend or couple, besides, you will see many foreigner tourists also gathering in there.
Hua Hin means "Stone Head", the name is taken from the rocks that located at the north end of the beach. Hua Hin have the first resort in Thailand after the government built the railways in 1920. The railways were designed for Rama VII, King of Thailand as previously, it was a place for King's holiday during summer. Hua Hin can be reached either by train, bus or by car.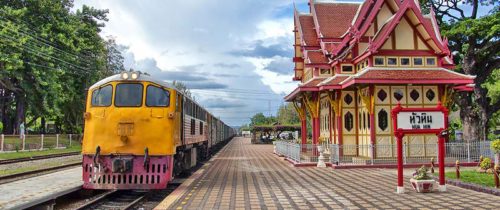 Hua Hin always entertains the visitors with many activities in addition to the hospitality of local people, who warm welcome the tourists. Besides the beach, you will also find here some great seafood restaurants, night fair, and the best spa treatment in the world.
On the edge of Takiab beach in Hua Hin, visitor can rent a horse to explore the stunning panorama from the top of the hill.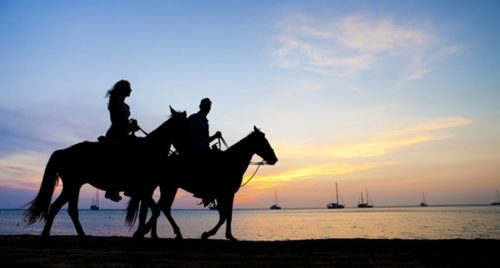 The road to the Hua Hin city center is wide and absolutely no traffic jam like in Bangkok. Most of traveler will stop at the Clock Tower. It is recommended to explore the city by walk as the area is not crowded and relatively safe for tourists. In case you lost, simply go back and find the clock tower again.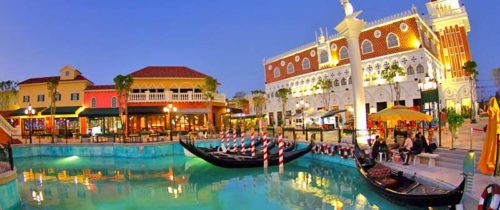 At night, there is a night fair in Hua Hin, the road is full of street shops that sell many kinds of foods, accessories, souvenirs, handcrafts and more. However, you should be patient as they cannot speak English and try to bargain for any handcraft you buy from them.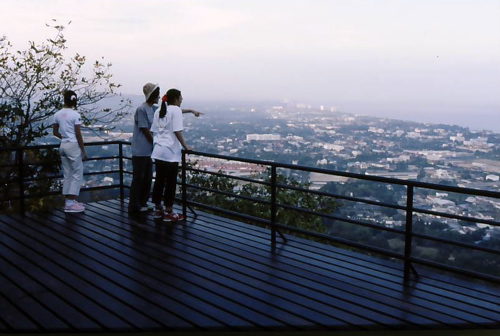 Another place to visit near Hua Hin is Khao Hin Lek Fai or Hin Lek Fai hill. It is about 3 kilometers to the west of Hua Hin. From the Hin Lek Fai hill, you can see the whole Hua Hin city landscape. If it is possible for you, try to reach the hill just before sunrise to experience the best sunrise of your life.