Seattle is the biggest city in Pacific Northwest America. This place has many nicknames like the Emerald City, Rain City, Coffee Capital of the World, Jet City and other nicknames. Each nickname describes the city.
This place is also called The Most Literate City as it has the highest book lenders ratio in America from public library. There some interesting places to be visited in here. Actually, you need not more than 4 days to explore the entire city.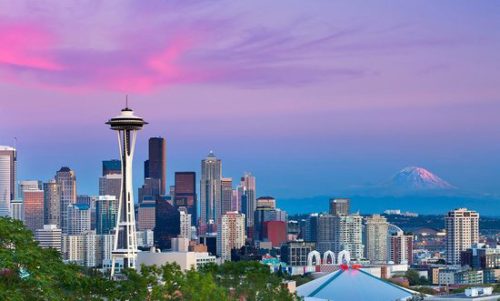 Seattle Center
Seattle Center is a recreation center for the Seattleites and tourists. You can find the icon, Space Needle, which is very popular in the world. This place is not about Space Needle only, there some interesting areas to explore like International Fountain, Experience Music Project (EMP), Glass Museum and Pacific Science Center.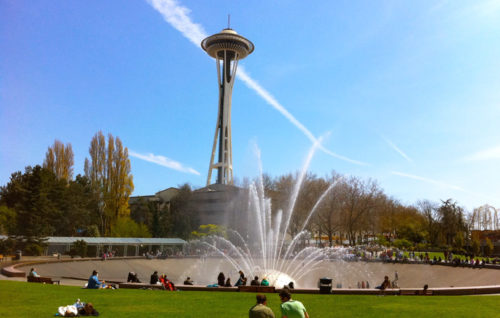 Pike Place Market
Pike Place Market is very popular in This place. Pike Place Market is located beside the lake and it has 2 popular items, flowers and seafood.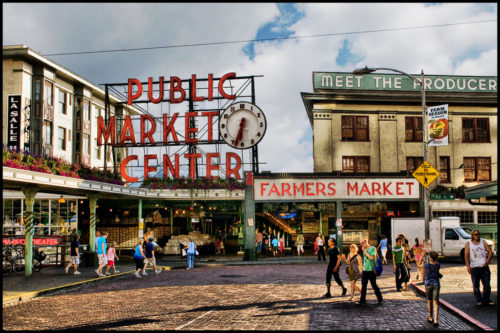 There are some spots that you must visit while you are at the market, like Flying fish shop where you can see the seller will throw the fish to the one who will wrap it. Many people just stand in front of the shop only to see the "free" attraction.
Not far from the Flying fish shop, there is a small alley that you can find under the market. The alley is called Gum Wall. You can see the wall along the alley is full of gum even you can smell it before you enter the alley.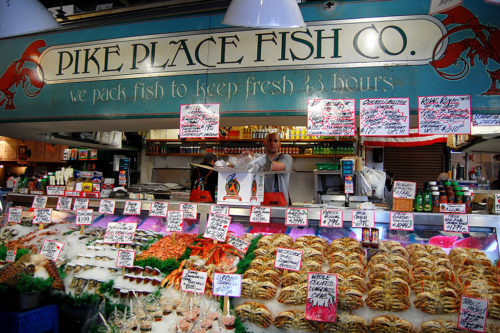 Try some delicious popular food at Pike Place Market like chowder, macaroni cheese, crab pancake and homemade bakery.
Seattle Aquarium
After exploring the entire market, you can visit this place that located not far from the market. Besides,, you can find some unique shops along the waterfront. There is one unique shop called Ye Olde Curiosity Shop.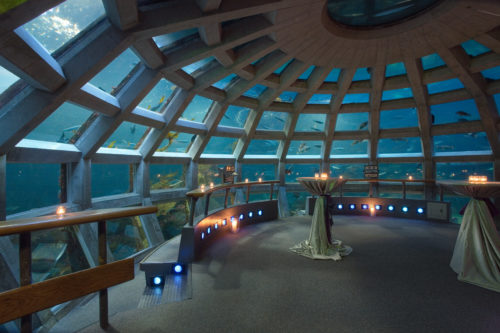 Downtown Seattle
Downtown Seattle is a great place for walking around. Go to Pine Street where you can find some famous shopping centers like Nordstorm, Macy's, and many more. There is also sky bridge that located between Pacific Place and Nordstorm. You can see the panorama in here from the sky bridge.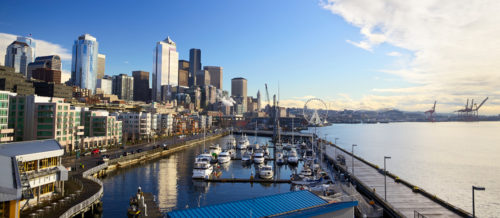 Pioneer Square
Pioneer Square is like an old town. The area is surrounded by old buildings. Don't forget to visit Smith tower. It was the highest tower before the Space Needle was built. You can see the view of this area from Smith tower. At Pioneer Square, there is an offer for one of the most popular tour in this place. It is called Seattle Underground tour.
International District
International District is another name for China Town in here. There is one famous restaurant that always visited by the Seattleites which is Jade Garden restaurant. Nearby the restaurant, there is also a museum that worth to be visited.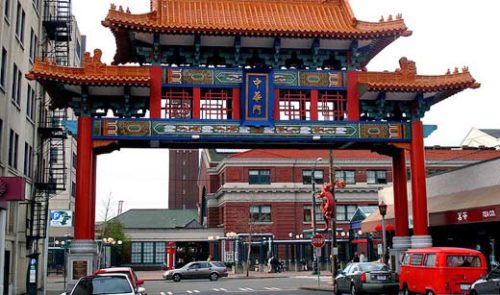 Other interesting places in this place are Everett where you can see the Boeing factory, Gaswork Park, Queen Anne Park, Freemont Troll, and others.