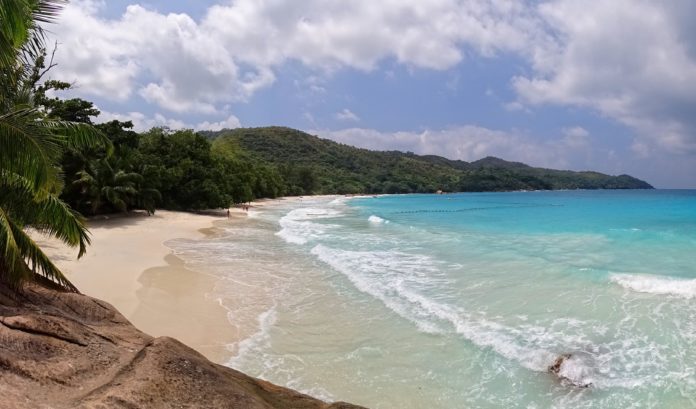 Planning to visit an Island that has the most stunning beach that you will ever see in your life? Then Praslin Island, Seychelles, is the perfect place to go. Praslin Island has the most stunning green water beach called Anse Lazio.
Anse Lazio is the best beached in Praslin Island as well as the best tropical tourists place to visit. Praslin Island is located in the center of Indian Ocean, north east of Madagascar.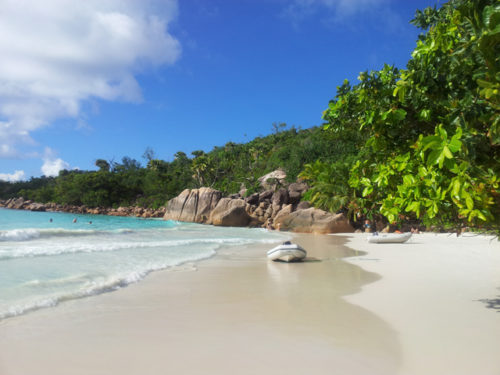 Seychelles itself is considered "the lost part of paradise". Even the area and the population is small, however, the reputation of Seychelles as a resort islands is already popular in the world. Each year, at least 160,000 visitors visit the island.
Many tourists called Anse Lazio is a tropical paradise. The green water at the beach is decorated by beautiful granite stones. The water is clear like crystal and it is safe for swimming and snorkeling for sure. Not like other beaches around the world, Anse Lazio doesn't has coral reefs.
Things to do at Anse Lazio
Most of visitors without any exception spend their day at Anse Lazio beach for swimming and snorkeling. In addition, some of them will play beach volley ball or other ball games at the beach.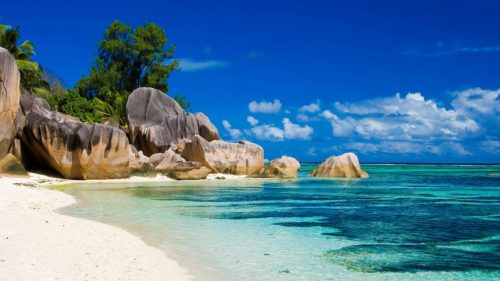 Besides, we can also explore the island by renting a boat or just spend the day for fishing while enjoying the tropical weather there. Have a rest for lunch or to get some refreshments around the beach. There are several restaurants and cafes that ready to serve their visitors.
This place offers its natural beauty and a peaceful nature with blue and green water as well as the tropical weather all the year that makes the place is one of the main tourists' destination for their perfect holiday and for those who needs relaxation after fully loaded with their endless busy days in their work.
Before going back home, visitors may explore the island in Seychelles since it keeps some historical sites too that registered in the UNESCO.