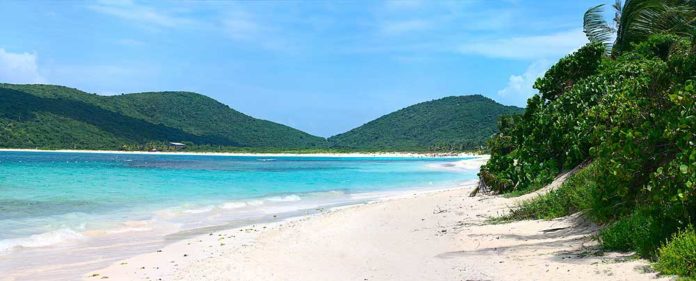 Flamenco beach is located in Culebra, Puerto Rico. Flamenco beach is one of the prefect beaches for swimming and other water sport activities such as diving, and fishing. The beach is so amazing and the most beautiful beach in Puerto Rico.
Culebra Island in Puerto Rico is a very small island. It is always visited by many people either locals or foreigners. Since the island is small, don't expect for luxurious facilities like resorts, 5 stars hotel, nightlife or a like. The island has no traffic jam for sure.
To reach Culebra is very easy. You can take ferry from Fajardo or if you need the trip faster, you can go by plane. Just for your information, if you decide to take ferry, then be ready to join a long queue, consequently go early to make your trip comfortable.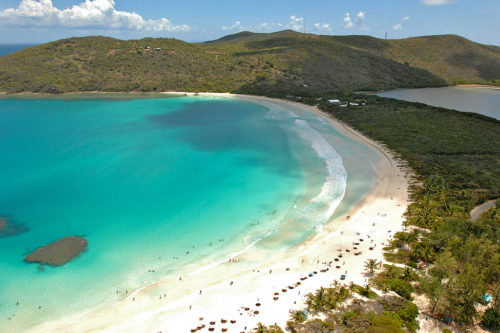 The only thing you can do while on Flamenco beach is having sunbath and enjoy the panorama, snorkeling, fishing or swimming, that's all. You can consider the Flamenco Beach is Culebra hidden gem.
The panorama of Flamenco beach is more than enough to entertain you. It has wonderful vistas, clear water, and the very white sand that stretch out on the beach. Flamenco has a calm waves since it is protected by cove. You will see just few waves on the beach. That is the reason that Flamenco beach is a great place for swimming and snorkeling or diving.
You can rent snorkel equipment at Flamenco beach. There are many dive shops or even car rentals that have snorkel equipment for rent.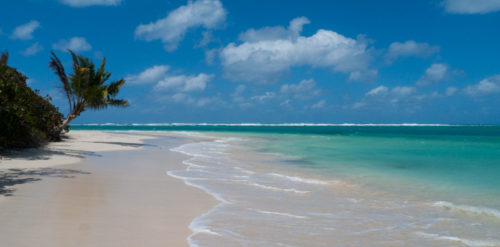 Getting hungry? Or just want to sit under the pine trees to have a fresh drink? At Flamenco there many cafes that ready to serve you. Or else, you can bring your own and sit on the provided picnic table there. However, glass is prohibited to be brought inside the beach.
In case you want to stay on the beach, you can do camping there, but you must bring your own camping equipment. You must register yourself and pay certain amount as camping permit. No electricity on the beach.