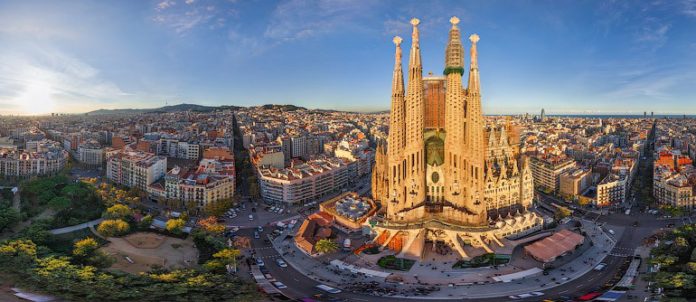 Barcelona is one of the most popular destinations in the world that attracts million of visitors yearly. The reasons are Barcelona has many places for holiday whatever type of holiday you like, easy to be accessed.
The best weather condition all the year, great beach and the surrounding mountains, a never sleep city, delicious culinary, and the history. Moreover, Barcelona has some ancient buildings, wonderland and monuments.
So, as an advice, list down the places you are going to visit in this country prior to the arrival.
FC Barcelona Museum and Nou Camp

This is the great place ever for FC fans or football mania. If you have the chance, you can watch your favorite team play. Besides, it has a museum. You can visit Nike Store which is the biggest Nike Store in Europe that sells many items and souvenirs.
Modernist Buildings

Modernism is about Catalan tradition that centralized in Cataluña and Barcelona between 1888-1911. The building is famous for its architectural expression especially the Antoni Gaudi architectural design. There several great modernist buildings in Barcelona. 3 of them are located in one block in there that called "Illa de la Discordia" in Passeig de Gracia Street.
The three buildings are "Casa Amatller" by Josep Puig i Cadafalch, "Casa Batllo" by Antoni Gaudi and "Casa Lleó-Morera."
Another heritage that has renovated is a city house in Guell Islandnear Las Ramblas that designed by Antoni Gaudi.
Poble Village Espanyol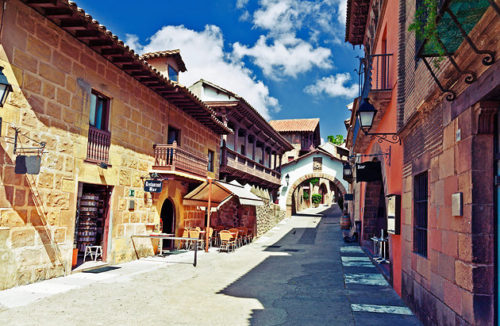 Poble Village Espanyol or Spain Village from Barcelona. The place that was built in 1929 is unique. The place is built for an architectural trial to create an ideal village that can represent all Spain architectural designs.
You can find many cafés, restaurants, and night clubs in an open area during summer. There afe more than 40 souvenir shops around the area.
Modernist Park Guell
Parc Guell is designed by Antoni Gaudi. Parc Guelli is listed as UNESCO heritage site and considered one of the best Antonio Gaudi works. Parc Guell is a famous tourism place that you must visit. It is located in Carmel Hill.