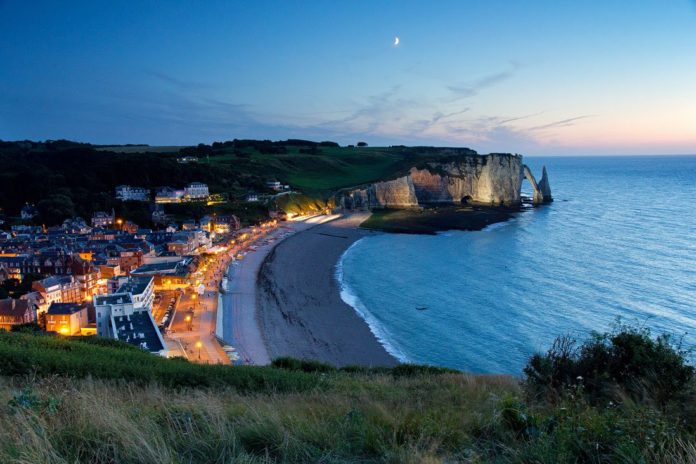 Etretat is located in Normandy, France that famous with its sea cliff which is called Etretat Cliffs. The Etretat cliffs has a history about arts. Many famous artists perpetuate of this place through their paintings like Eugene Boudin, Gustave Courbet and Claude Monet.
In fact, you will never believe what you have seen while you are there. The natural view of Etretat Cliffs is like a painting which is real.
Etretat is a small village that has a population less than 2,000 people. So, it is not weird if we find the village is quite and maybe we will walk alone on the beach as not so many people there.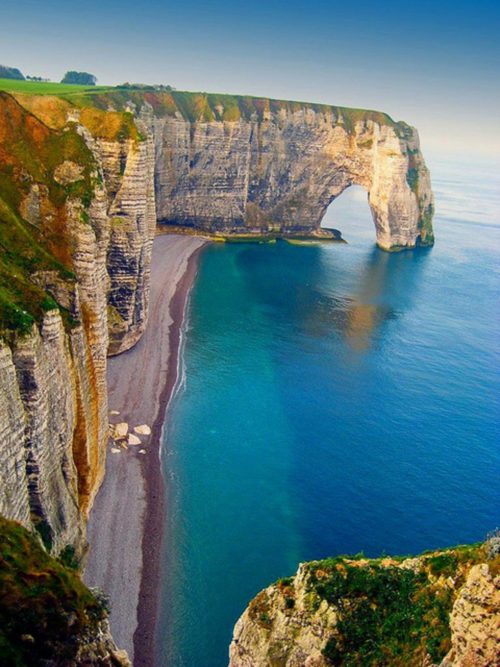 The panorama in Etretat cliffs is dominated by white cliffs that stand amazingly to frame the turquoise sea water surround them.
The beautiful vista of Etretat can be viewed if we could climb the cliffs. Above the cliff you can see the real beauty of this place and in the same time you will realize why those artists spent their time to describe it on their canvas.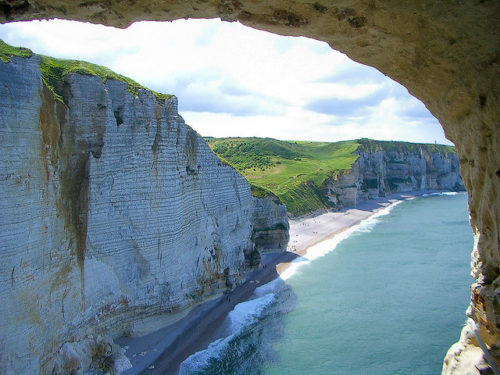 Etretat Cliffs consist of 3 parts, two of them can be viewed from this town while the other one is only can be seen if we are on the area as the size is small and located on the cliff's base. The only problem when visiting Etretat cliffs is the communication or the language. Not all people in there can speak English fluently and they only know French. However, it has a tourism office that ready to help the visitors.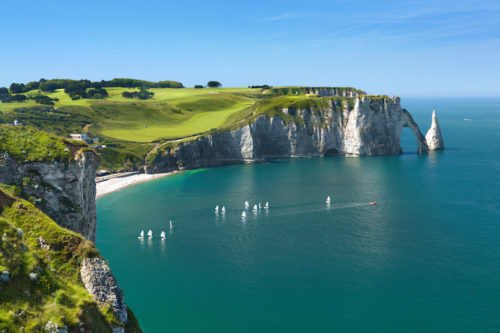 Etretat is not about cliffs only. The small town is worth enough to be explored. Previously, this place is a fishing village during 19th century. The town itself is very attractive. You can explore the town to view the Etretat cliffs in different perspective. Then visit the local market which is the oldest market hall in Place Foch.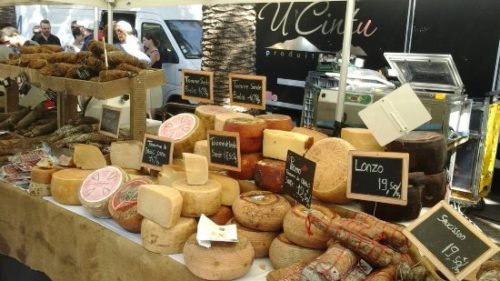 Besides, we can explore the fishing cottages and the grand houses that built in the beginning of 20th century. Find some souvenir shops nearby or taste some menu offered by some restaurants specializing in seafood like fish, oysters and many others.
To have a great time and pleasure, visitor can do some activities like renting bicycle to explore the town, horse riding, windsurfing, diving or swimming.