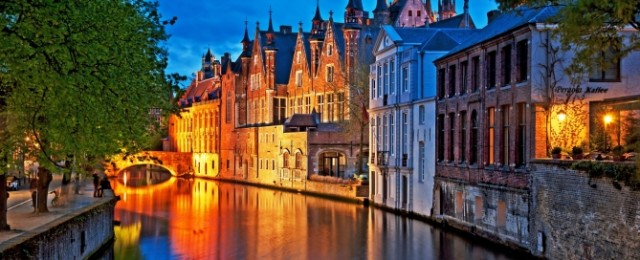 Quite and beautiful, this is the first impression if you visit the world heritage city Bruges. Bruges has some unique architectures building as well as the city history. It is the place where the Queen Elizabeth ordered beautiful laces.
Bruges is located in north of Belgium. It is about 100 kilometers from Belgium capital city, Brussels. Even Bruges is in Belgium but you can feel an "Italy taste" there. As stated, it is a quiet and beautiful area that has old buildings, canals and boats with the swans.
Bruges has other name, Ommeland. Explore the area by walking through the quite stone path that surrounded by gothic style buildings.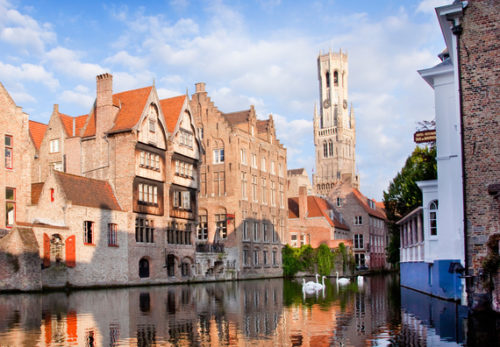 Once you are in the city center, you can feel a romantic feeling as if you are living in the past. The beautiful old buildings are trying to attract your attention. The place is well arranged and clean as if it just newly built.
The most interesting thing is Bruges is surrounded by canals that make the city like a small island. The surrounding will remain you to Venice but with different atmosphere.
You have many options to explore the city like city tour by bus, walking, renting a bicycle, horse-drawn, or by boat. However, if you want the cheapest one then you can go by walk for sure.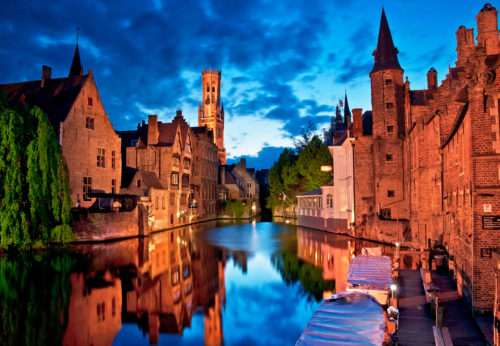 The first place you must visit in Bruges is The Market. It is a market square that bordered by tall ancient buildings that dominated by Roman-Gothic style. In the middle of the market square you can see 2 statues, Jan Breydel and Pieter de Coninck.
The Belfry or Belfort is the spectacular tower in Bruges. It is about 95 meters tall and it has 47 bells with 27 different tones and the total weight is 6.2 tons. You can hear the bells tone like a concert. The tower was built in 1321 and the oldest clock tower in Belgium. You can reach to the top of the tower to see the stunning vista of this place and surround it. However, to reach the top, you will make 366 steps through the tower stairs. It needs extra effort.
Your next visit is Burg Square. There is the oldest town hall in Belgium that built in 1376 in addition the Holly Blood basilica, Registry building with renaissance style and the Old Court.