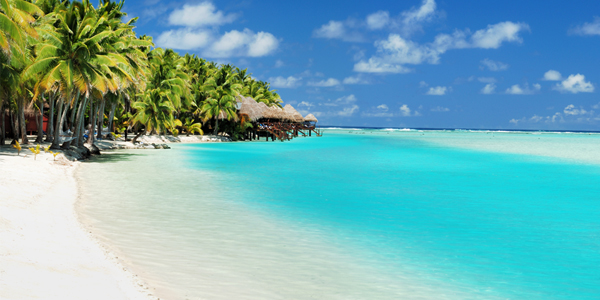 Aitutaki Island or also known as Araura or Utataki is a place that located in Cook Islands. The island is not so big and it has about 2,000 populations only.
However, Aitutaki promises beautiful lagoon in the world that you must plan to visit one day. You will be totally amazed with its wonderful vistas of this place.
Besides wonderful panorama, this place also keeps an interesting history back of the day. There are many activities you can do such as having a cruise on the pristine water, exploring this place by scooter, safari tour on some ancient places, diving, kayaking and snorkeling.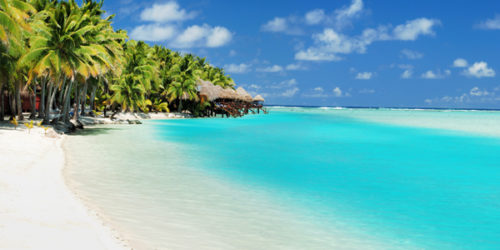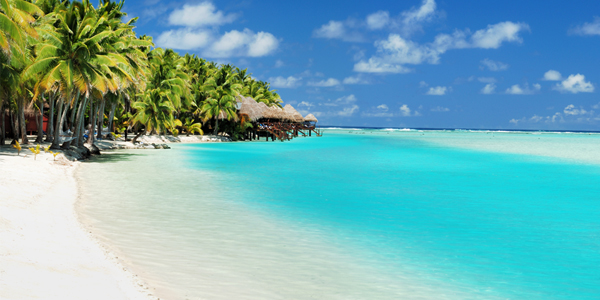 One of the most attractive places in Aitutaki is Tamanu Beach. The view is combination between wonderful island and the amazing view of the lagoon itself.
Enjoy the weather of the island by renting moped scooter or bicycle from your hotel. Sometimes the hotel provides for the bicycle as complimentary. By this way, you can freely decide your own adventure on the island and you can stop and go at anytime you like.
Have a natural entertainment by doing snorkeling or kayaking. The blue lagoon is waiting for you with its stunning colorful fishes and coral reefs. Or else, take your family on a cruise. This activity is a must for every visitor. Usually, the cruise will stop at certain point to give chance for those who want to snorkel.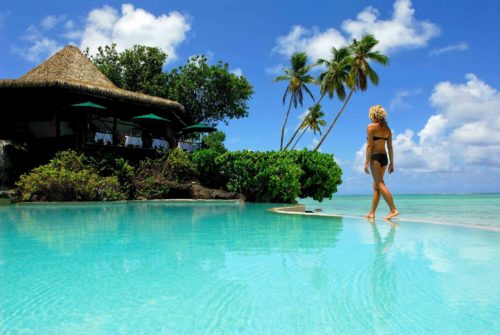 Don't forget to visit the small islet in Aitutaki which is called One Foot Islands. It is the most key attraction to see the best view the lagoon. Another water activity you can do is fishing. That is a great place for fishing enthusiast. If you are lucky, you can get tuna, marlin or mahi-mahi.
Now let us get off from the water and do hiking if you have more times in Aitutaki. The place is called Maunga Pu. It is about 1 kilometer from Tamanu beach. From the height of 124 meters, you can see the magnificent panorama of Aitutaki Island and its lagoon.
Are you planning to spend your weekend in there? Then you can experience Aitutaki Market Day. It is open every day actually but on Saturday is the biggest market day there. On Saturday Market Day, there are culture and music and you can have some fresh products and handcrafts from locals.