A fascinating Southeast Asian beauty, Laos is a gem of its own. The country of Laos is littered with natural wonders such as breathtaking waterfalls, towering cliffs and panoramic green fields, as well as significant architectural sites like religious statues, mountain temples and golden temples.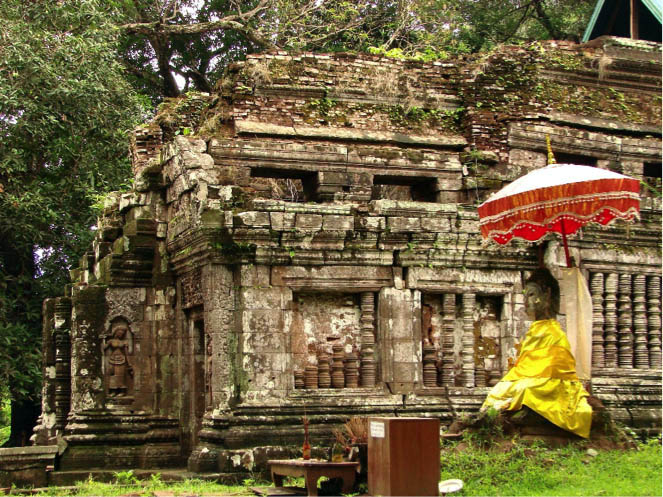 Traveling to this landlocked country slows your rhythm yet awakens your soul. Before you pack up your bags and hop on this petite yet bountiful place, delve into this travel guide and enjoy your vacation to the fullest level.
Best Time To Travel To Laos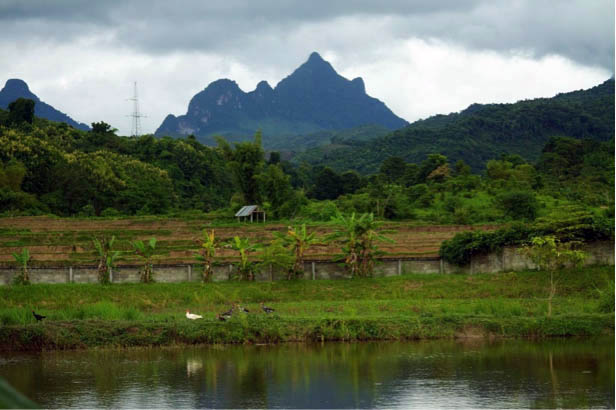 First and foremost, the best time to visit Laos is during the mid-season, where daytime heat is agreeably warm and evenings are not too chilly. Travel from November to January to experience a fair weather vacation.
Where To Stay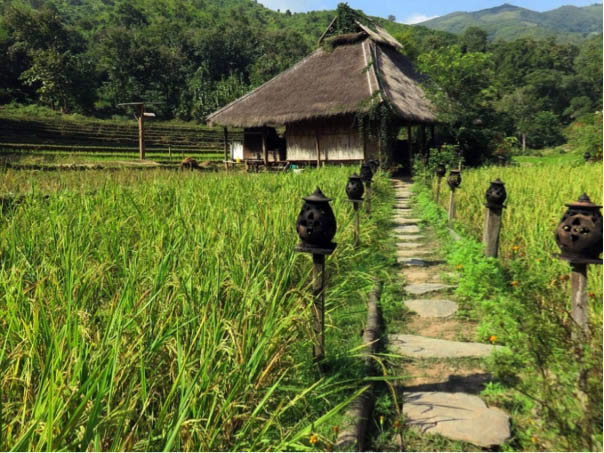 Accommodations in Laos are never a problem as there are heaps of choices for every traveler. For budget backpackers, enjoy a countryside lodging at affordable hostels and native houses. Aside from cheaper options, luxury hotels are also on selection for those in need of a posh vacation.
Where To Go
Luang Prabang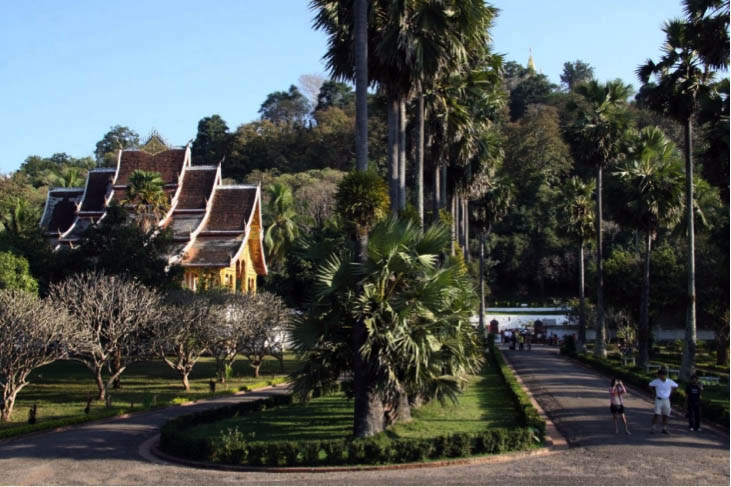 A charming ancient town in the Northern Province, Luang Prabang is one of the most visited attractions in the country. And you will not be disappointed with the hint of civilization amidst the primordial metropolitan. Wander around the faded villas, and witness how Luang Prabang retains its distinct ambiance.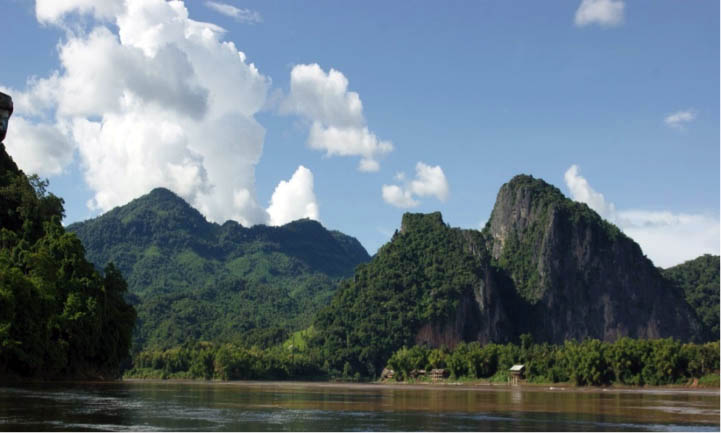 Take a dip in the historical and significant Mekong River― the longest river in Southeast Asia and the 12th in the world. This extensive trans-boundary body of water flows through six countries.
Kuang Si Falls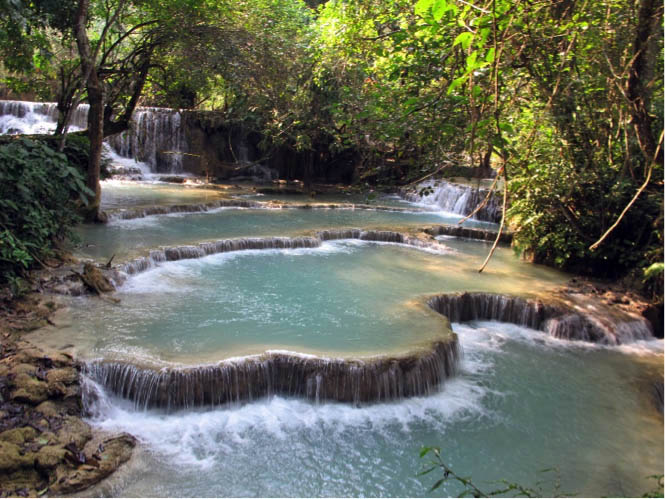 A piece of heaven on earth, Kuang Si Falls is a 3-tiered waterfalls gushing into smaller pools of turquoise waters. This spectacular scenery is a favorite side trip among travelers before going to Luang Prabang.
Pha That Luang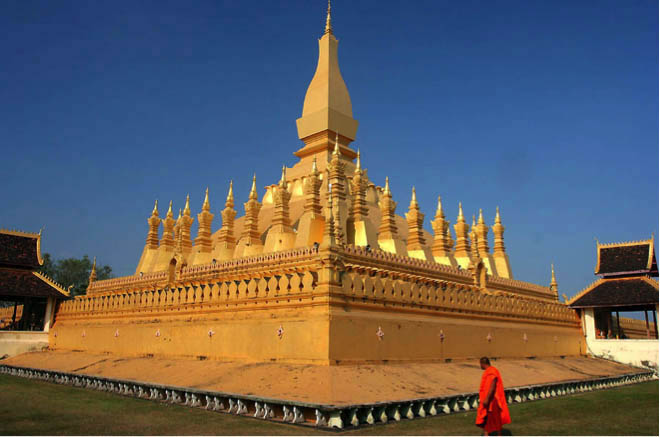 Behold the golden temple― Pha That Luang is tagged as the most significant stupa in the county, and acts as a national symbol. The vital monument located on central Vientiane never goes unnoticed by the naked eye. It is worth the second stare, not just because of its towering heights but also its dazzling exteriors.
Vat Phou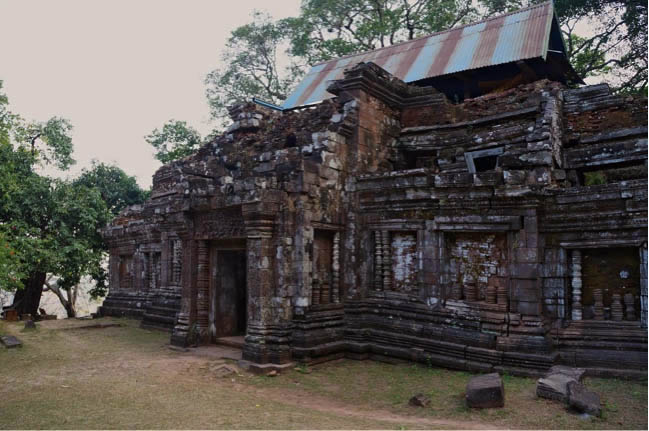 Strolling within a ruined ancient compound brings a lot of sensations, and you'll never go wrong with a beautiful ruin situated at the base of a mountain. Vat Pho, an antique Khmer Hindu complex occupied with temples, offers serious stunning views of the surrounding land and water scenery.
Patuxai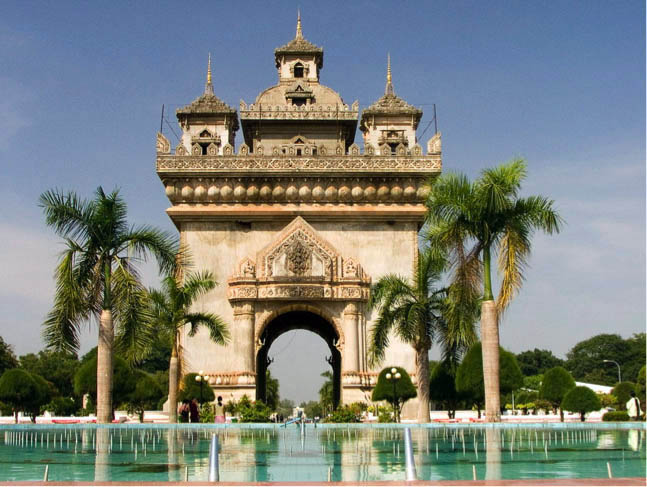 It seems that Laos will never run out of stirring sites, and that includes the grand Patuxai― a war monument located in the capital. This important structure is dedicated to the brave hearts who fought for the independence of the country from France.
Additional Reading: